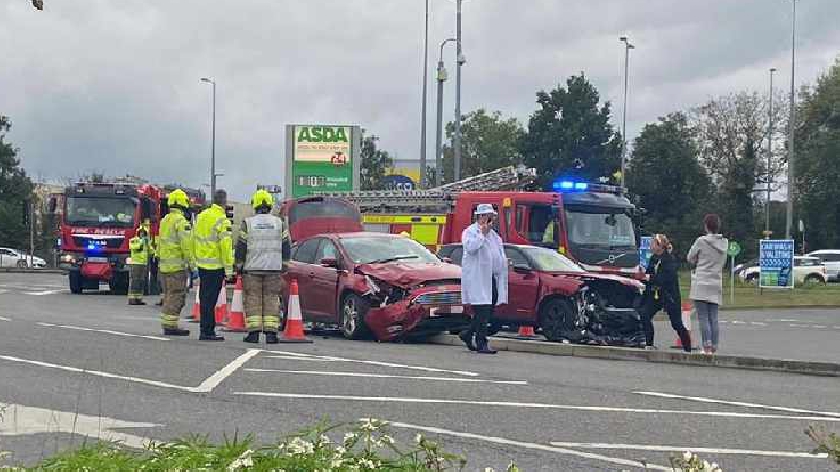 Copyright MKFM Limited 2020
There was some commotion at Asda in Bletchley this afternoon (23/9) as two cars appear to have collided head first.
The incident took place shortly after 3 pm on the road leading into the supermarket, beside the petrol pumps.
Two fire engines with multiple firefighters attended the scene.
Pictures show the two cars both with significant damage to the front of the vehicles.
No-one was trapped. Two men suffered what were believed to be minor injuries. Firefighters made the scene safe.