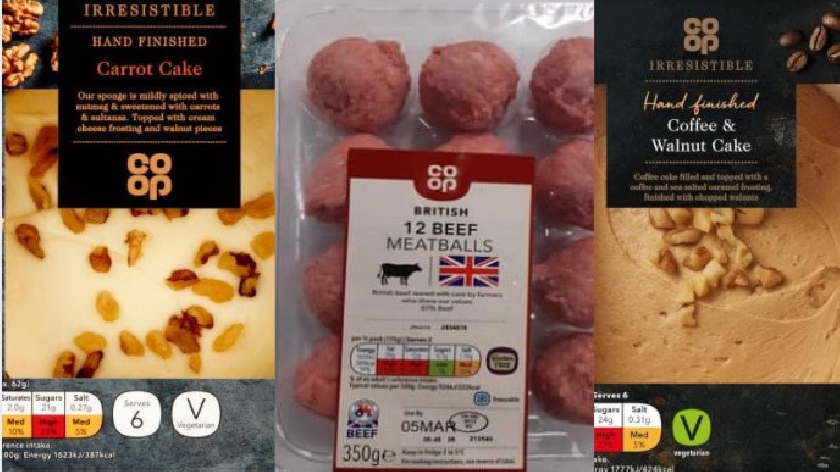 Co-op stores in Milton Keynes are recalling three popular products due to the possible presence of glass and plastic.
Two different types of the chain's own-brand cakes are part of the recall because the products may contain glass.
This means that Co-op Irresistible Carrot Cake with the best before date 14 March 2021 and Co-op Irresistible Coffee and Walnut Cake with the best before date 20 March 2021 have been affected.
The Food Standards Agency says that the possible presence of glass makes the cakes unsafe to eat.
Also, the Co-op has recalled packs of beef meatballs due to the possibility of plastic being in the meat.
350g packs of British 12 Beef Meatballs that have the best before date of 05 March 2021 are affected. This meat should not be eaten.
Anyone who has purchased the above products should return them to their closest Co-op store for a full refund.
In other news, two types of SFC's chicken products are being urgently recalled due to fears of contamination with salmonella.
SFC, which is sold in local supermarkets including Tesco, Sainsbury's, and Iceland, is recalling SFC Chicken Poppets and Take Home Boneless Buckets because salmonella has been found in the products.
The affected batches are mentioned in the article below.
READ MORE: SFC chicken products sold in Milton Keynes supermarkets recalled over salmonella fears