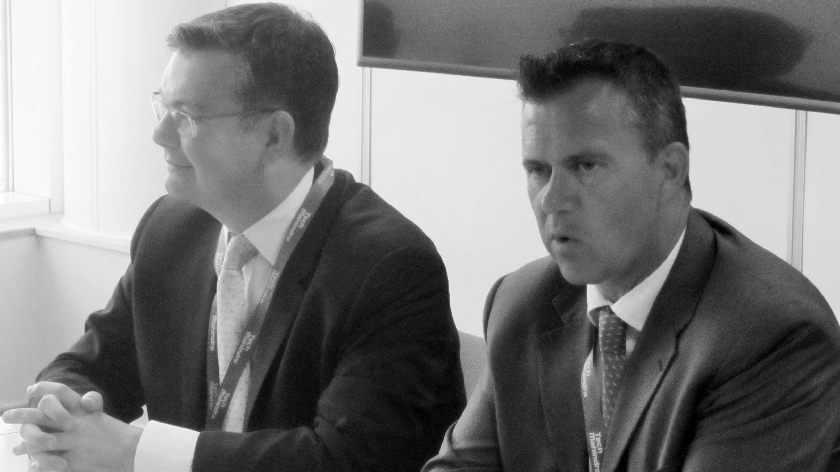 Milton Keynes MPs Mark Lancaster and Iain Stewart are moving forward discussions on a potential 'Growth Deal' that could see tens of millions of Government funding injected into local infrastructure.
However, in a letter from the Housing Minister the Government has seemingly accepted the MPs concerns over Milton Keynes Council's proposal to rapidly speed up MK's house building.
Last year, the Labour-led Council had proposed to double the size of Milton Keynes to a population of 500,000 people in just 30 years. Fears were quickly raised about the ability of the grid roads and the local hospital to take such fast growth.
Mr Lancaster and Mr Stewart stepped in to pause the discussions as they believed not enough consultation had been undertaken and argued a population figure of 500,000 was unachievable, would cripple infrastructure and would change all the things people love about Milton Keynes forever.
In a letter to Mr Lancaster and Mr Stewart, the Housing Minister Kit Malthouse writes:
"As you rightly point out, it is essential that growth is well designed and evidenced, and that the necessary infrastructure that communities need is delivered to support this."
"You raise a number of important points in your letter, and I was pleased that we were able to discuss many of these when we met before Christmas."
A further meeting is due to take place over the coming weeks.
Milton Keynes South MP Iain Stewart said: "I am pleased the Housing Minister has accepted our concerns and is willing to discuss a more flexible Growth Deal that is economic-led not housing-led.
"Importantly, we need to work with our neighbouring authorities, right across the East-West Arch to make sure our growth is strategic. It would not be right for us to take a disproportionate amount of housing growth when there is economic potential across the region."
Milton Keynes North MP Mark Lancaster added: "We have had our very public disagreement with the Council's secret plan to double MK's population to 500,000 in just 30 years. However, after meeting the Leader of the Council and with our offices working behind the scenes, I am confident a compromise can be met.
"But, there must significant work done first to explore what improvements our infrastructure needs. I think it is also vital we find additional protections for our rural communities."
But Council Leader Peter Marland says the two MP's have 'u-turned' on the plans.
He said: ""Milton Keynes Council struck a deal with millions with Government months ago. That deal was to ensure a proper plan for the future of the city, fund the infrastructure we need and protect our unique heritage. We want to see truly affordable housing for local people rather than developer-led growth."
"Our two Tory MPs sided with the fat-cat developers and blocked it. After a public backlash they are now performing a U-turn and I welcome that. They should just be honest and say they got it wrong, they blocked something that would be good for MK, and they are trying to put a positive gloss on it."