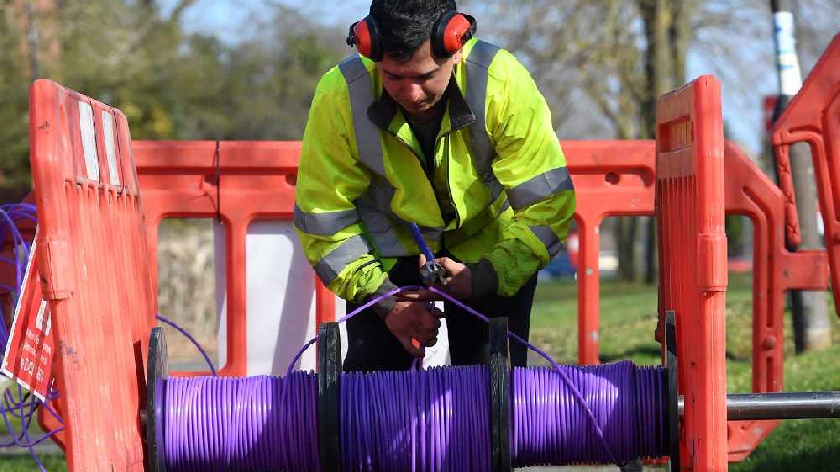 City Fibre is continuing to carry out essential works throughout Milton Keynes during the coronavirus pandemic.
The Government has declared that telecommunications infrastructure is critical, meaning that City Fibre is continuing to work and provide residents with digital infrastructure including improved connectivity, internet, and mobile networks.
As a result, society and the economy can continue to function. This also will enable rapid economic recovery when the crisis is over.
Ben Everitt, MP for Milton Keynes North, has commended these key workers for being "fantastic". He added: "We shouldn't forget that there's folk out there literally digging up the road and laying down the fibre for us to be able to work from home [and] to be able to isolate with the internet.
"These people who work for City Fibre are key workers, and they are doing an important and vital job. The Prime Minister himself has requested that the work to put broadband cables in does go ahead so that we can make sure that everyone is connected when we really need to be.
"The work that the City Fibre folk are doing is fantastic, so well done to them."
Aside from serving households, City Fibre also serves thousands of critical healthcare, education and community sites too, including hospitals, GP surgeries, community buildings, schools and council offices.
All City Fibre staff and contractors are adhering to all Government guidelines. Click here to find out City Fibre's response to COVID-19.