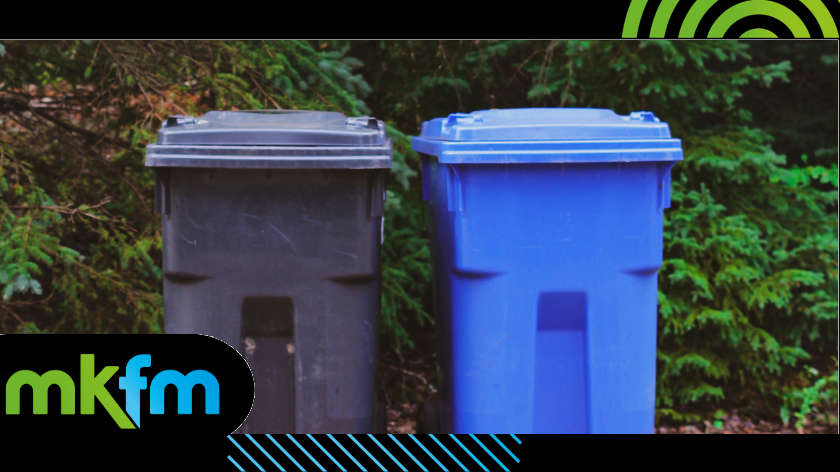 The City Council has announced its ambitions for Britain's greenest weekly waste and recycling collections to help battle climate change.
The announcement comes three decades after the city became the first place in the UK to introduce kerbside recycling.
Waste Chief Engineer Keith Ely introduced the idea after seeing a recycling scheme while on holiday in Orlando in the 80s with his family. Following this, a pilot collection scheme launched in 1990 to homes in Great Linford Manor with the help of comedian Bill Oddie and local pupils from St. Monica's School. 
By the end of 1992, a door-to-door scheme covered the whole of the borough and plans were drawn up for the UK's first Materials Recycling Factory, which opened in Old Wolverton the following year.
Now, in 2023, the city is set to receive wheelie bins in a bid to create a 'new cleaner and greener waste and recycling collection' starting in September. The move follows consultations and a pilot scheme, involving thousands of residents.
The City Council hopes the move will boost local recycling rates, as well as keep the city's streets clean.
Those who will have wheelie bins from September will have:
a black wheelie bin for waste that cannot be recycled
a wheelie bin with a red lid for paper and card
a wheelie bin with a blue lid for plastic, metals and glass
a yellow battery bag
no change to the food and garden waste wheelie bin
Some homes, which aren't suitable for wheelie bins, will remain on a sack collection service, or a mixed collection with sacks for recycling and a wheelie bin for other rubbish.
The City Council says the reason behind the move is that separating recyclables is a proven way to increase how much residents recycle, as well as the quality of what's recycled, which is good for the environment.
Milton Keynes City Council has a target to increase recycling rates to more than 60%, currently 52%.
As well as new bins, a new state of the art 65-vehicle waste collection fleet will be introduced, producing lower carbon emissions which cut fuel consumption and emissions by around 10%.
Four of the vehicles will also be fully electric, which produce zero emissions, and the fleet will eventually become almost entirely electric.
Starting from this year, the power for the street cleaning and grounds maintenance vehicles will come from MK's own waste.
Milton Keynes City Council has launched a Postcode Checker tool, to allow residents to check whether their property has been assessed to receive wheelie bins or an alternative.
More information can be found here.