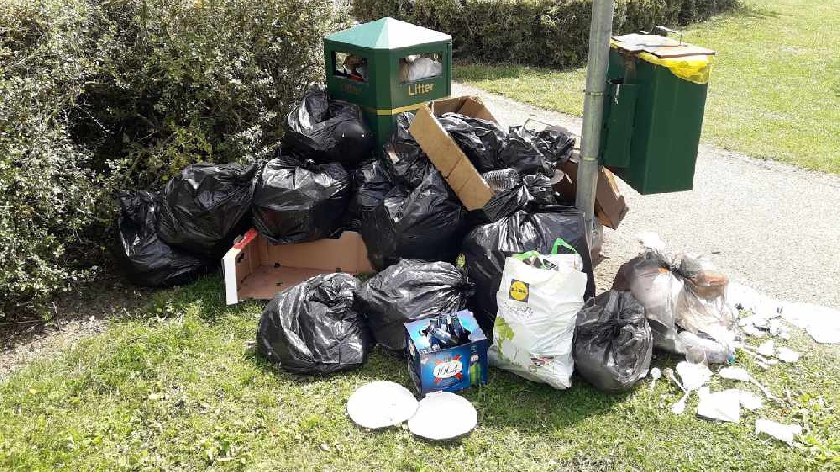 Litter in Campbell Park
The Parks Trust is calling on local 5 to 11-year olds to help them tackle the rising issue of litter with their new poster competition.  
Over the last year, The Parks Trust has seen a huge increase in littering across their parkland, and whilst it's great to see so many people exploring the city and the green spaces, littering is a very real and concerning problem.
A spokesperson for The Parks Trust explains: "Littering pollutes our local environment, harms our wildlife and damages our planet. While many people bagged up their litter, huge numbers left these bags by full bins. This is still regarded as littering as it often results in rubbish ending up all over the parks as local wildlife will tear into the bags."
As a result, this March The Parks Trust and Milton Keynes Environment and Waste team are teaming up to launch a brand-new litter poster competition. They're challenging Milton Keynes' Primary Schools and Community Groups to get involved by asking 5 to 11-year olds to design a poster to prevent littering across the city.
The winning poster will be displayed on noticeboards in the parks and local Parish Councils throughout Milton Keynes. The winner will receive a certificate and a choice of either a free Outdoor Learning Session with The Parks Trust or a set of 10 litter pickers for their class or community group.
They are looking for a poster design that encourages the people of Milton Keynes to look after their environment and not litter and must include one of these key messages; 'Take your litter home to recycle', 'If the bin is full, take your litter home', or 'Leave nothing but footprints'.
The Parks Trust has created templates on their website that you can use if it helps along with some 'Top Tips' and hints about what the judges will be looking for. To find out more and to enter please click here.
The closing date for this competition is 23rd April 2021.