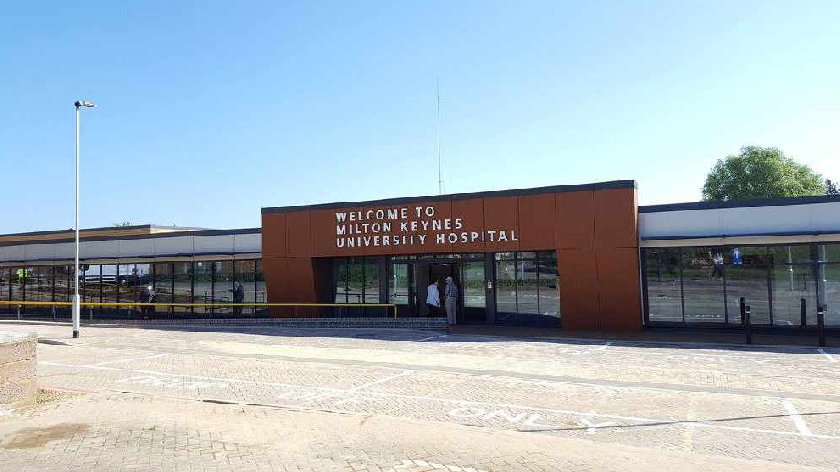 Sometimes it feels like that if anything can go wrong, it will go wrong.
Sometimes it feels like that if anything can go wrong, it will go wrong.
That proved accurate when Milton Keynes University Hospital Foundation Trust held its first-ever virtual annual meeting this week.
Hospital officials pre-recorded presentations by senior leaders and started to play them back to the public on Tuesday, before taking questions.
But during a presentation by finance chief Mike Keech, the sound ground to a halt.
Despite the flitting appearance of a cursor, and the repeated pressing of video play buttons, Mr Keech remained silenced.
Quick-thinking hospital chief executive Professor Joe Harrison took the reins, apologising for the tech failure, and promising to have the recordings and background papers placed on the hospital website.
The meeting was held to review the year 2019-20, but there was plenty of attention put on plans for the £200million redevelopment of the hospital site.
Following on from the opening of a new cancer centre and other investments totalling £24.8 million in 2019-20, the hospital is aiming to push ahead with making massive changes on site to cope with the growth of the city.
On the drawing board are a new pathway unit, as well as a women and children's hospital, a surgical block, a imaging centre, and a base for radiotherapy. A new multi-storey car park is also planned.
The hospital has also seen a transformation in its finances, after the Government at the start of the pandemic wrote off £131 million of long-term debts that it had built up over the years.
Mr Keech, before he was cut off in his prime, also informed the meeting that the hospital recorded a first in a decade surplus on its current account.
Prof Harrison reported the hospital is also keen on taking part in more research trials.
Last year 4,500 patients signed up to take part in 54 studies across 25 speciality areas. It received £750,000 as a part of that.
The departing foundation trust chairman, Simon Lloyd, apologised for the meeting's technical issues and praised staff for their "excellent work for the last 12 months", adding: "We will come back stronger next year."
Professor Harrison apologised for the technical problems and offered to answer questions if members of the public email him at joe.harrison@mkuh.nhs.uk
"It is a pleasure and an honour to be the chief executive of this hospital," he said, praising staff for the "exceptional job" they had done.
The full presentations, including that of lead governor Alan Hastings, have been added to the MK Hospital website here: https://www.mkuh.nhs.uk/annual-members-meeting-2020