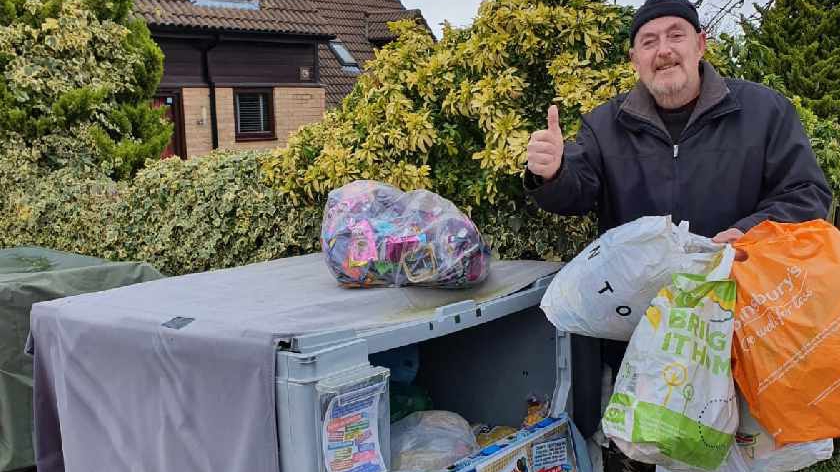 A man that started a recycling scheme after he received a Tassimo machine for Christmas has reached £38,000.
Charity Recycling MK has announced a whooping November running total of £38,000, with all of the recent money raised going to Willen Hospice and MK Cat Rescue.
George Thomson, the man behind the initiative, said: "Despite the current upheaval, we've been doing much better than expected so my sincere thanks to all for remembering us."
Recycling items received over the last 6 months have been converted from points to cash making a grand total of £7,000! This will be split 50/50 and £3,500 transferred to Willen Hospice and MK Cat Rescue by TerraCycle UK.
George is a TerraCycle UK approved 24/7 drop-off point administrator based in Cantle Avenue, Downs Barn. He manages the operation on a voluntary basis and receives no payment. He is retired and says it gives him the chance to "put something back."
George said: "I was given a Tassimo machine for Christmas 8 years ago, I was appalled at the amount of waste it produced so investigated and found out about TerraCycle UK. I joined their Tassimo programme because it specialised in 'full circle' recycling and had tied in their sponsors into funding charity donations.
"It was purely a personal thing to start with, then friends and neighbours joined in so I launched a Facebook page called Tassimo Recycling MK. The response was tremendous, so over time I joined other programmes and became Charity Recycling MK."
He added: "I wouldn't call myself an environmental evangelist, my motivation is as much driven by charity support as it is recycling, it's a partnership that works well for me."
George is responsible for managing Charity Recycling MK which collects coffee pods, crisps packets many other hard to recycle items. TerraCycle runs the administration of points that are turned into cash making larger donations for chosen organisations. Over the years, George has joined other recycling sponsor schemes, like Walkers programme and KP for popcorn packets.
The free recycling service converts a selected range of difficult to recycle household waste into charity donations, aiming to reduce the volume of domestic plastic sent to landfill. More recently kid's food pouches have been added to the list of collectables.
Tassimo discs and wrappers are the mainstay of the operation as well as foil outer bags, L'Or capsules & Kenco packing.
His friends and neighbours are supportive of the scheme and encouraged George to recycle other items. Other items include foil packets like crisps and animal and kids food pouches, bathroom & kitchen plastic tops, biscuit and sweet wrappers.
His Facebook page is followed by 3,898 people and is the go-to for learning what can be recycled and how best to flatten, clean and fetch the items to his recycling drop-off site.
Recycling and charity cash distribution is managed by TerraCycle UK and the scheme is sponsored by the various product manufacturers.
The site can accept L'Or branded pods only. No other pods such as Nespresso or compatibles.
How it works:
Items must be separated into categories (see poster).
Note: Charity Recycling MK cannot recycle anything not listed. If in doubt, leave it out.
Free carrier bags are provided and information leaflets.
Drop off at their 24/7 contactless hub
Hub address: 25 Cantle Avenue | Downs Barn | MK14 7RJ
(Great Linford Bins are currently closed for lockdown)
Guide to recycling groups:
Plastic tops from household cleaning and air freshener products.
Tassimo discs and foil outer bags, L'Or capsules & Kenco packing
Flatten out crisp and nut packets – All brands and sizes
Confectionery wraps, chocolate, sweets, all brands accepted
Popcorn, Nuts, Pringles & pork scratchings
All biscuit, crackers and cake wrappers
All brands of cheese pouches
Pet food products – washed out wet food pouches, plastic bags, treat packs
Dental products – Toothpaste tubes, boxes, brushes etc.
Ella's Kitchen (and similar brands) pouches & packets
Skin & makeup – pots, soap pumps, wipe packets, roll on deodorants, compacts, lipstick etc
Trigger spray tops, surface wipe packets, dishwasher/laundry tabs, outer bags & plastic tubs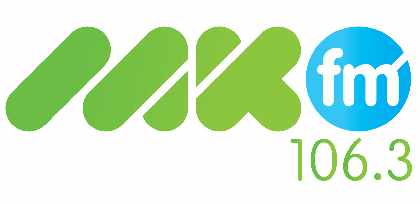 © MKFM News 2020