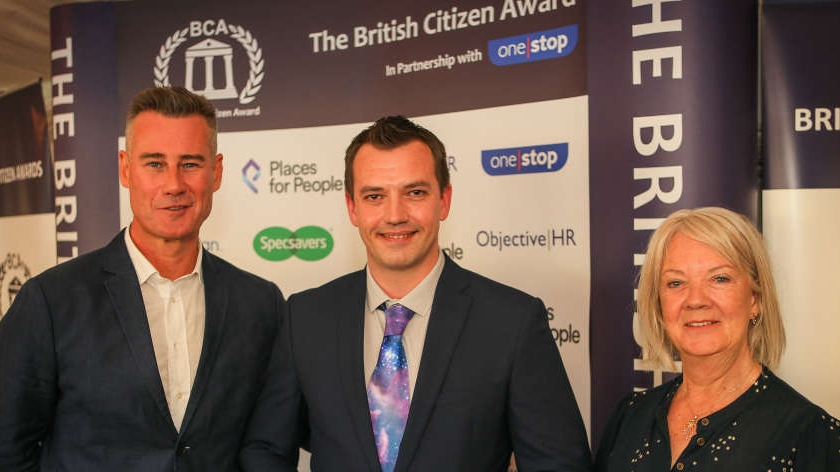 Ross Hockham BCAe, was presented with their Medal of Honour from Founder of Specsavers and BCA Patron, Dame Mary Perkins.
Despite being a full-time London Firefighter, Ross also dedicates his time to helping others in the community.
In 2014, knowing nothing about Astronomy, Ross decided to set up a charity 'UK Astronomy'.
Ross started visiting schools and community groups and working with local councils to inspire thousands of people to look up in wonder at our skies.
He feels that astronomy has no barriers and is a great way of bringing people together from all races, genders and ages.
Ross has hosted sessions for local care homes, helping those with dementia and also supports local charities by using astronomy as a way to draw people to their events.
Since establishing UK Astronomy in 2014, interest has grown rapidly. Ross is now running events across the whole of the UK, working alongside the National Trust, schools, stately homes, care homes and local community interest groups.
During the pandemic, the online membership grew from 6,000 to 20,000 members.
Ross Hockham BCAe, founder of UK Astronomy, said: "We arrived at parliament along with a host of others to receive a medal and certificate for services to education! I was truly humbled to have been nominated and chosen to receive a British Citizens Award, something I didn't even know about until I received an email a couple of months ago.
"My wife and friend had nominated me secretly, today I realised that thanks to all those that have supported us, believed in us and volunteered that we HAVE made a difference to not only our local communities but hopefully across the UK. So a MASSIVE thank you to you all, and please continue to help inspire and look up in wonder…"
You can read about UK Astronomy here.