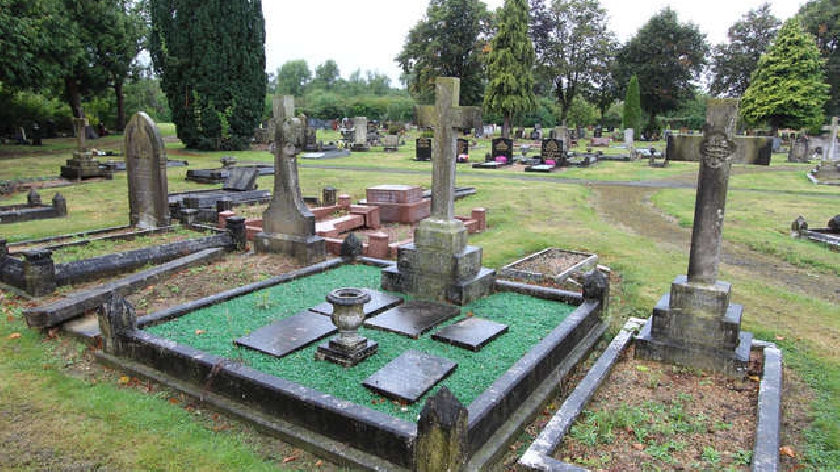 © Copyright John Salmon and licensed for reuse under the Creative Commons Licence
Milton Keynes Council has applied for planning permission to extend Wolverton Cemetery by over 800 burial plots.
The application about the extension of the Woburn Road-based site appeared on the planning portal at the start of September.
The local authority hopes to extend the already-existing cemetery by an additional 804 burial plots.
There are also plans to improve its landscape and drainage works, following reports from residents last year that roads within the cemetery were often covered in excess surface water.
Milton Keynes Council said in the application document: "This site was previously an allotment dating back to approximately 1916 and was in active use up until 1990. On the 27th of November 2000, this land gained planning approval for a change of use from an allotment to cemetery use."
The proposed extension works will also consist of a new 3.5m-wide single carriageway for cars within the cemetery and more pedestrian footpaths for visitors.
It is currently open for public comment and you can submit your thoughts on the plans here.