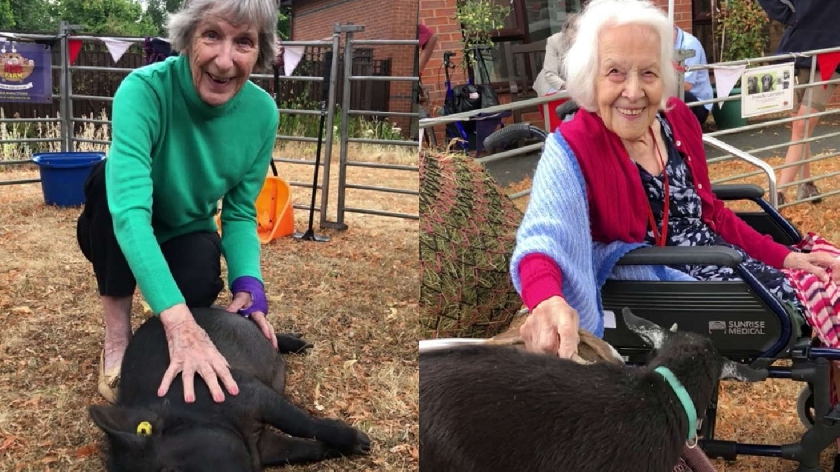 Residents at a local care home felt like they were taken back to their childhood after a visit from a local farm.
MHA Westbury Grange, a care home in Newport Pagnell, received a visit from the animals at Ark Farm, a mobile educational farm specialising in delivering a hands-on educational and tactile experience for children and adults of all ages.
A donkey, baby goats, sheep, Kunekune pigs and a golden and black Labrador were among the special visitors.
Metal pens were set up in the middle garden at the home, where residents greeted them. Prior to the pandemic the home had welcomed some rabbits, chickens and owls.
Julie Roche, home manager said: "The visit from Ark Farm was great and the residents really enjoyed the day.
"We had a great range of animals, the animals were very pampered, and it was great therapy for the residents.
"The feedback was great, some of the residents have a lot of history with animals and I was told by some it felt like they were taken back to their childhood.
"I do think it's important for the home to reconnect with communities around us, especially with things improving.
"It gives the residents an opportunity to reconnect with the outside world and at the same time remind themselves of what they did previously.
"The look on their faces when the animals arrived was great, there were some families present and they all had a lot of fun."