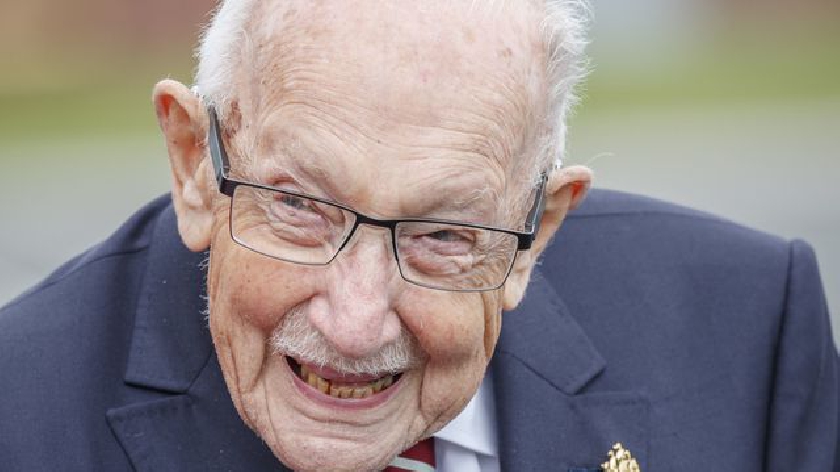 Later on today (27/02), a private funeral service for Captain Sir Tom Moore will be held - the 100-year-old man who incredibly raised over £30 million for the NHS.
His funeral will be attended by his two daughters, four grandchildren and his sons-in-law. His family have described the plans as "spectacular" and are aiming to "honour him the best we possibly can."
The Ministry of Defence annouced there were holding a special flyby today in tribute to Captain Sir Tom. They tweeted: In honour of Captain Sir Tom Moore, weather permitting, an RAF C-47 Dakota will perform a flypast over his funeral today.
"As per the family's wishes, the public are reminded to continue to support the NHS by staying at home."
Captain Sir Tom Moore gained fame earlier this year as he set out to raise money for the NHS by doing 100 laps of his garden to mark his 100th birthday. The initial goal was to raise £1,000 but by the time the fundraiser ended, the total amount raised was £30 million.
READ MORE: Captain Sir Tom Moore - How one local man captured the heart of a nation