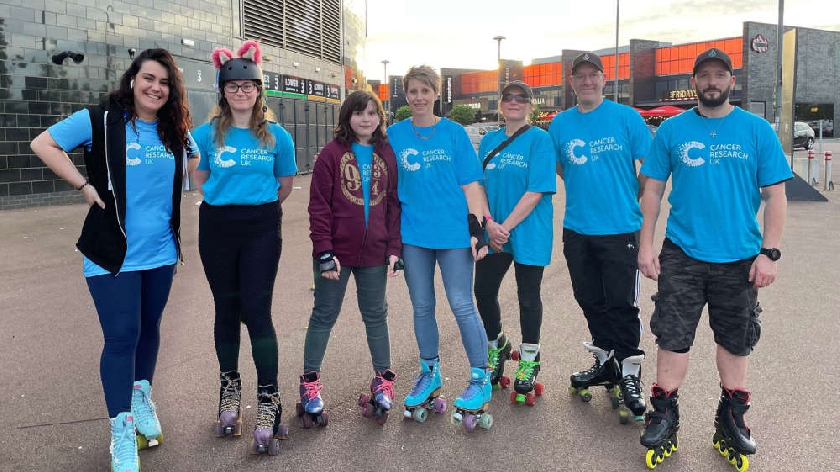 Roller skaters have been helping raise money for Cancer Research UK by joining their 'Wheels 100 Miles Challenge' and MKFM spoke to roller skater Gary who has been seen skating around Stadium MK.
You may have noticed roller skaters effortlessly gliding around Stadium MK in the recent weeks, they are currently skating to hit the mark of 100 miles, a challenge set by Cancer Research UK.
This challenge has been taken upon many skaters in Milton Keynes are doing a fantastic job in raising funds for life-saving research for the charity Cancer Research UK.
MKFM managed to speak to local skater Gary who was skating around the MKFM studios and Stadium MK;
MKFM - "Hi Gary really nice to meet you this afternoon. Can I ask why you are skating around the MK Dons Stadium this afternoon?."
Gary - "I've decided to join a charity event for Cancer Research UK this month. The 100 miles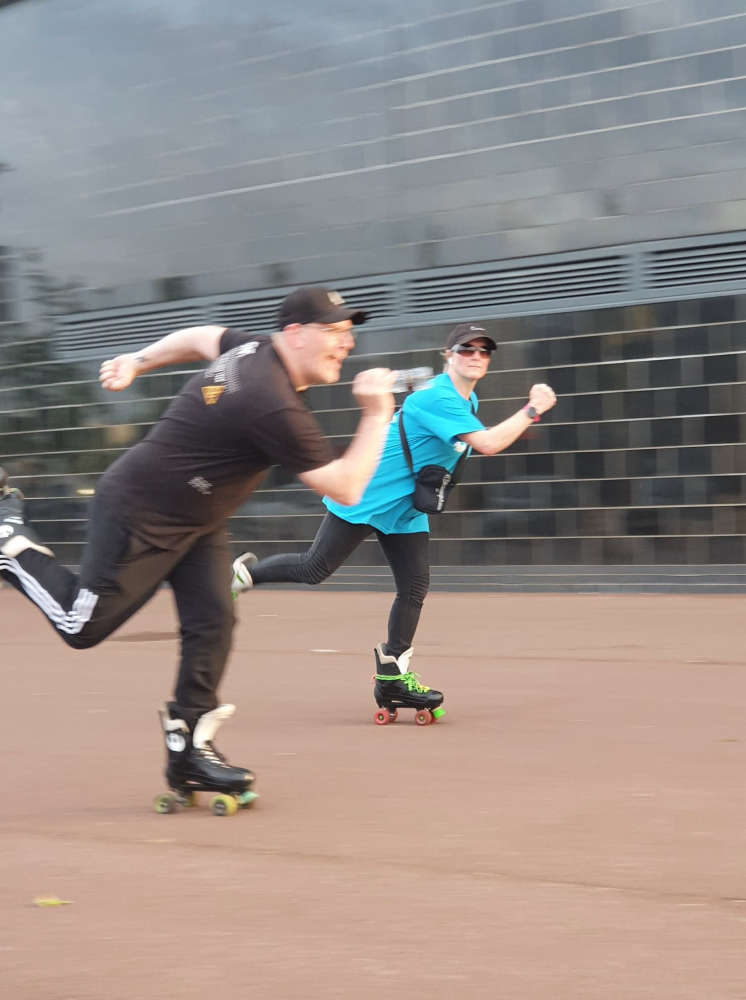 on Wheels during May."
MKFM - "Wow that's great. How have things been going so far?."
Gary - "I believe Cancer Research UK have been quite surprised with how many people have taken on the 100 miles challenge. The great thing is it's on wheels so there are people on Skates, In lines, Skateboards and Bikes. I've even been told there is an amazing gentleman that is doing this in his wheelchair."
MKFM - "That's fantastic. Can I ask how long you have been skating?."
Gary - "I've been skating since I was about 11 years old and I'm still going. I know what you're gonna ask...I'm now 55...so yeah total of 44 years it is."
MKFM - "How is the fund raising going?."
Gary - "I've raised just over £100 so far and hopefully with MKFM's help I'll be able to raise some more. Just to let you know I checked how much our group has raised in total so far it's £1855.80 and we've still got 12 days left to go. By the way, a big thanks to everyone who's donated so far please keep it coming it's much appreciated."
MKFM - "So I'm dying to know how many miles have you managed to do so far?."
Gary - "I've done a total of 72 miles and all being well I should complete my 100 miles later today. But don't forget the other skaters that join me now and then and they are doing really well in getting to their 100 mile target."
MKFM - "I bet you'll be glad to take you're skates off and rest when you've done your 100 miles?."
Gary - "Nope I've had a chat with Luke one of other other skaters and we've decided to keep going and carry on skating with the others for moral support. Plus I'd be interested to see how many miles we both do by the end of May."
MKFM - "Well all of us at MKFM are wishing you all the best and as you said to me earlier 'Keep Rollin' and well done to everyone taking part in this great cause, the '100 miles on wheels in May' all for Cancer Research UK. Thanks for your time Gary."
Gary - "You're more than welcome thanks for MKFM's support as well."
You can still get involved if your up to the challenge and help raise even more for Cancer Research UK, click here to join.