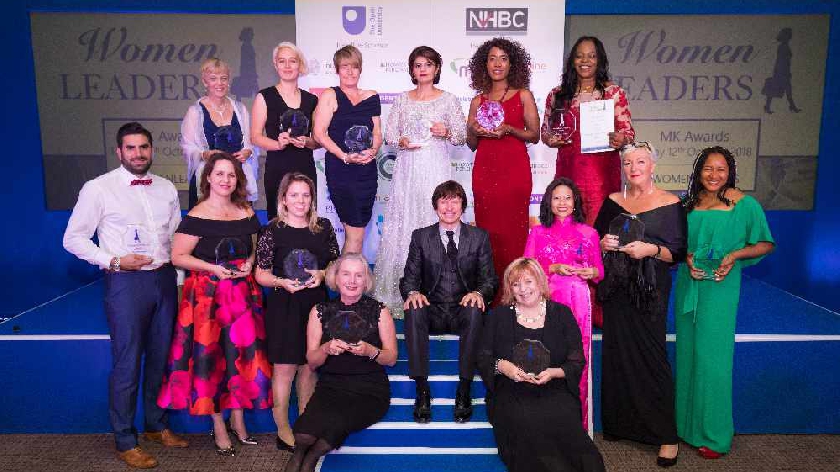 Nominations are now open for this year's prestigious Women Leaders MK Awards.
Now in its fifth year, the professional event recognises women living or working in Milton Keynes, showcasing their talents and experience.
Past finalists have contributed to the growth of their industry sector, their employer or own business, and the ongoing success of Milton Keynes. They include scientists and campaigners, entrepreneurs and teachers – leaders in all fields are welcome to enter, including volunteers, why not join this amazing group
There are 14 categories, including new categories for Digital & Technology, Manufacturing & Construction, Sports, HealthCare and if you don't fit into any of the categories then there is one for 'None of the above'. Nominations close on 1st July.
Finalists will attend a glittering ceremony at the DoubleTree by Hilton Hotel at Stadium MK on 11 October. A highlight of the evening is hearing from inspiring, successful women and this year Women Leaders UK is delighted to welcome Cindy Rose OBE, CEO of Microsoft UK as a key note speaker.
Women Leaders UK also welcomes a new chair, Dr Julie Mills, Group Principal and CEO of MK College.
"There are many fantastic women leaders in Milton Keynes, and we want to recognise their talents and achievements," Dr Mills said. "Women Leaders UK encourages women of all ages to develop their careers and achieve their full potential. Please think about the inspiring and amazing women you know and take a moment to nominate them."
It's simple to nominate a colleague who inspires you and to nominate yourself, just need to complete a straightforward on-line form:
Please visit www.womenleadersmk.co.uk for more information on how to nominate.