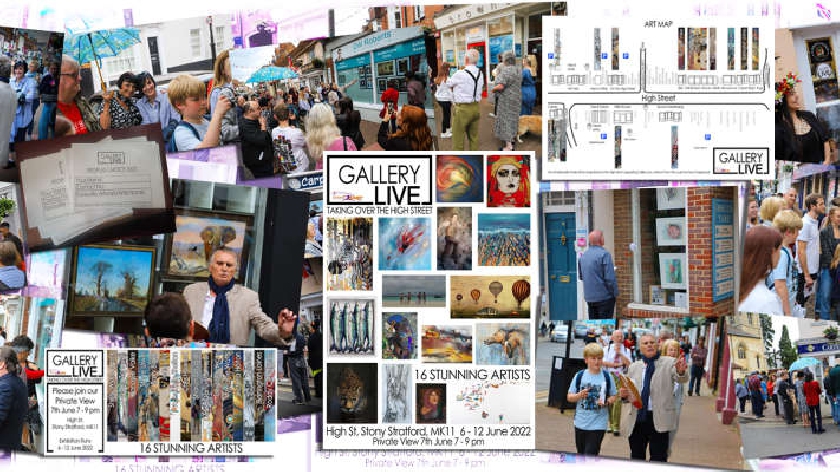 Gallery Live are doing an open call for artists following on from the success at Stony Live 2022.
Gallery Live is a collaborative community based project with artists working as a team to Take Over The High Street.
Now, Gallery Live have many events and activities coming up over the next few months and are doing an 'OPEN CALL FOR ARTISTS'.
It is open to all artists in the Milton Keynes and surrounding areas but they will also be looking for guest artists from outside the area as long as they are able to install their own work during shows.
Gallery Live are delighted to now have a permanent Gallery Live window on the High Street in Stony Stratford, sponsored by O'Dells and French Affair with a two-week changing art display.
Gallery Live will return to the High Street Stony Stratford for Stony Live 2023
They are also proud that MK Fringe Festival has invited Gallery Live to take over the entire City of Milton Keynes and has been booked as part of the Milton Keynes Fringe Festival in July 2023.
Get in touch via the website or email Debra at debra.gallerylive@gmail.com