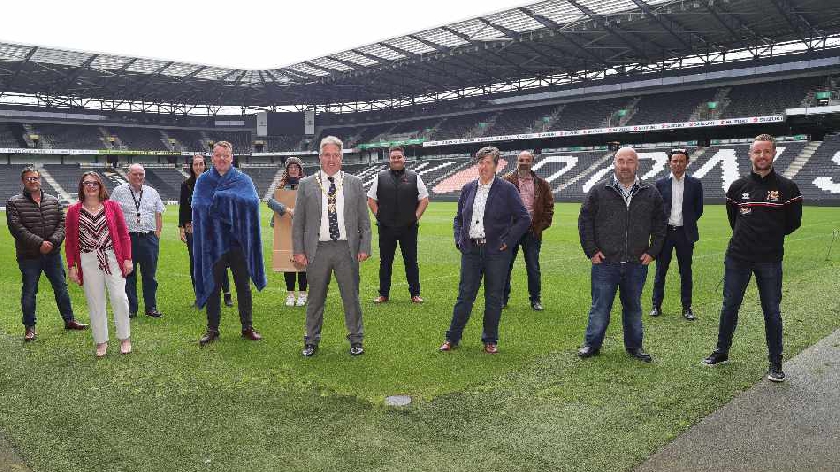 Local business owners and executives are being challenged to sleep in their garden for one night to raise money for local homelessness charities.
There is less than one week until CEO Sleepout UK takes place on the night of 19th April and thousands of people will be sleeping in their gardens across the nation.
In November 2019, CEO Sleepout raised £89,000 at the local event held at Stadium MK which was split between three charities: YMCA MK, The MK Dons SET, and CEO Sleepout UK.
CEO Sleepout is working with YMCA MK and MK Dons SET once again to bring the local business community together virtually, to spend the night under the stars and experience a little of what those without homes go through every single night.
Participants will learn about the challenges faced by charities during lockdown, continuing to provide accommodation, food, and support to help people who have been pulled into destitution and homelessness to get back on their feet.
50 business leaders had already registered for the event, which was originally planned for 7 November 2020. Dean Bowditch, ambassador for the charity MK Dons SET, slept out in his garden on that date, and has raised over £2,000.
Maralyn Smith, CEO of MK Dons SET, said: "MK Dons SET is pleased to be supporting the CEO sleepout albeit virtually again this spring. All at SET believe that it's an important issue to be tackling and we hope to raise awareness and some funding towards this.
"With over half a million people being homeless and a quarter being children we can all play a part in raising awareness of the homelessness and make a difference, so get involved and support the Virtual CEO Sleepout 2021."
Simon Green, CEO of YMCA MK, added: "While this year's CEO Sleepout will be a bit different, it's vital that it goes ahead. While certain aspects of life have been put on hold due to the pandemic, our work cannot.
"YMCA Milton Keynes have been working harder than ever to provide safe housing and support to vulnerable young people in our area. We must make sure that those who need us most do not get left behind and that is why the CEO Sleepout is such an important event."
To register for CEO Sleepout MK please visit https://www.ceosleepoutuk.com/milton-keynes.