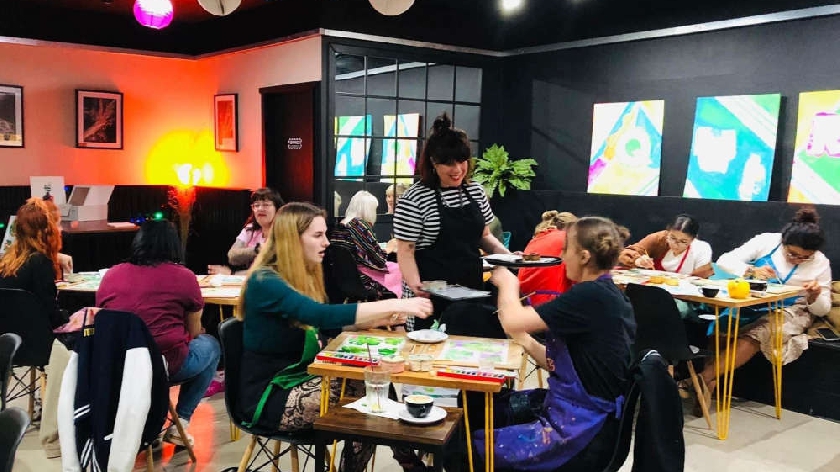 The Quirk Space
The Quirk Space is a 100% vegan cafe and coffee bar, bringing independent retail and a creative event/workshop space.
The Quirk Space, a multi-use space in Olney, has taken to social media today to announce they will be closed for the rest of the day (30/6).
In a post on Facebook, a spokesperson for the cafe wrote: "Where is everybody? We've decided to close for the remainder of the day (Thursday 30th June) due to lack of custom.
"We'll be back with a vengeance from 9am tomorrow... and we would love to see you!"
The Olney-based shop, the latest project of a local Creative Director with years of experience in the events industry and design sector, is a welcoming 'judgement-free' space which offers cosy interiors, free wifi and is fully accessible.
As well as a 100% vegan cafe and coffee bar, The Quirk Space, which opened in 2020, is also designed to bring culture, community, coffee and creativity to the small town just outside of Milton Keynes.
The Quirk Space also offers an event and workshop programme with the aim of bringing together like-minded folks by providing immersive workshops, inspiring talks and providing a retail opportunity for passionate, independents.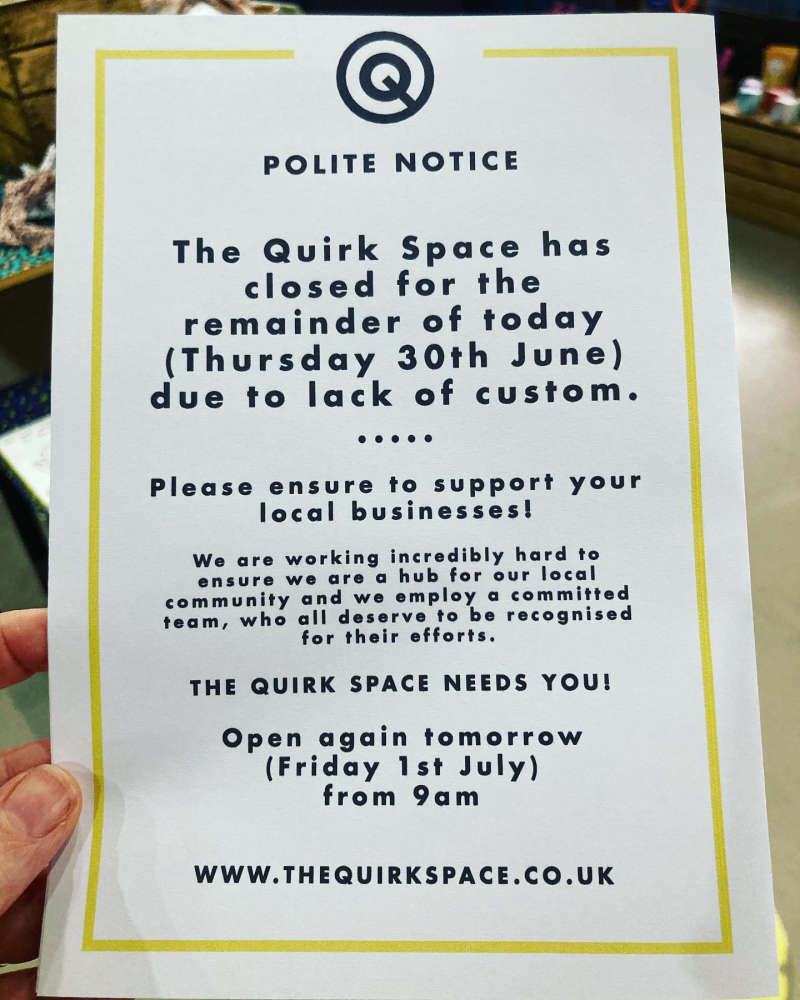 The space offers a large range of events such as Taco Tuesday, Kids Art Club, Soft Play, 'Net-Quirking' and more.
Residents and fellow business owners have gathered to show support to the owners on social media.
The owner of a fellow Olney store, My Little Vintage wrote: "We don't want to lose our lively high street shops and cafes in Olney. Please support your local towns, high street, retail …once it's gone it gone."
Great Gelato owner, based in Stony Stratford, wrote: "As the Owner of Great Gelato, we feel your pain and echo this. We are open late tonight (until 8:30pm) but the weather is not very favourable. Customers want longer opening hours and more choice but it's incredibly difficult to justify the cost of opening if it's not busy! However, everybody is feeling the squeeze at the moment. Tough times all around, but supporting each other when we can is essential."
One resident wrote: "Just a reminder it was the independent that got us all through lockdown and we're the belle of the ball.
"Please do not forget them now that things are back to normal."
You can find out more about The Quirk Space here.