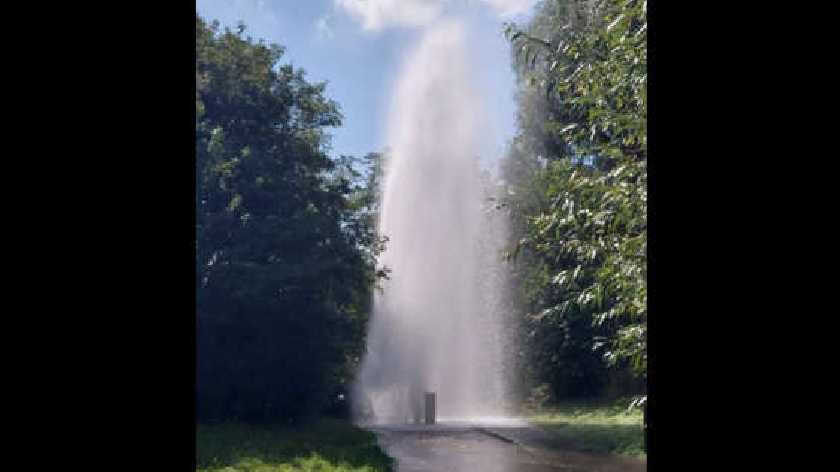 Image Copyright MKFM Limited 2021
A water main has burst in Bradwell, leaving the estate with its very own water fountain.
Dramatic images show how a burst pipe has caused a water fountain to appear in a residential street.
The footage was taken this morning in Craddocks Close, Bradwell.
Anglian Water are currently in attendance.
An Anglian Water spokesperson said: "We're really sorry some customers in Bradwell had low water pressure this morning. Our teams are working to fix a burst water main in the area. Supplies should now be back to normal, and the repair will be completed later today.

"Customers may notice the water looks a little cloudy, or even white now supplies are back to normal. This is nothing to worry about; it's just millions of tiny air bubbles which causes the water to look cloudy. If you run the tap for a few minutes, or if you leave it to stand in a glass, it should clear."