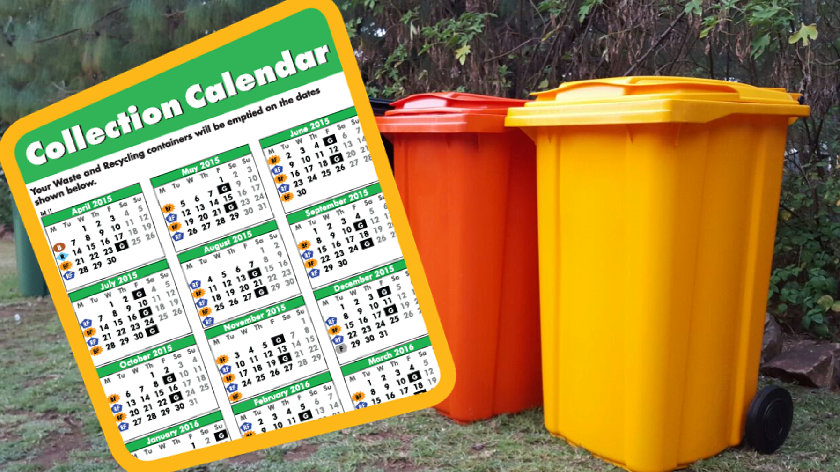 Recycling sacks will be scrapped and recycling collection changed to being fortnightly in parts of Milton Keynes soon as part of a trial which could then be rolled out across the Borough.
The pilot will involve 5,800 homes for six months in Blue Bridge, New Bradwell, Bancroft Park, Brooklands, Astwood, Chicheley, Moulsoe, North Crawley, Little Crawley, Hardmead, Oakgrove, Monkston, Monkston Park, Newton Leys, Lakes Estate, Grange Farm, Oakhill, Shenley Church End and Medbourne.
Recycling sacks will be scrapped and replaced by four wheelie bins - two for recycling, one for general household waste and the existing garden/food waste bin.
It has been confirmed to MKFM that the two wheelie bins replacing the current clear sacks will move to being collected on a fortnightly basis rather than weekly as part of the trial.
Information sent to residents and seen by MKFM refers to the red and blue wheelie bins, for paper/card and plastic/metal/glass respectively, only being collected once every two weeks.
However, the grey bins for residual waste, replacing the current black sacks, will continue to be collected on a weekly basis alongside the green garden and food waste bins.
The trial is understood to be taking place from June 2020 until March 2021.
Councillor Emily Darlington, Cabinet Member for the Public Realm, promised last year to explore pilot schemes for waste collection to compare against current clear plastic sacks.
Officials say that the 5,800 homes were chosen to cover a wide range of properties from Victorian terraces to newer homes, with gardens and outside spaces of various sizes.
All properties in the borough are being surveyed by Keep Britain Tidy to check if they are suitable for wheelie bins.
In a press release, Milton Keynes Council said: "The pilot will help the Council develop options for new collection methods. Residents will be consulted before any decision is made."
"The Council will be hearing feedback from people in the pilot and from the teams making the collections."
"Monitoring will be in place to see if using wheelie bins leads to cleaner streets. Current arrangements mean that sacks left on the street can burst, or be ripped open by animals. The use of wheelie bins in the pilot may also lead to increased recycling and less fly tipping."
"Business waste misuse will be more straight forward to monitor within the pilot area. Reports have been received that commercial waste is being wrongly put out for collection alongside domestic waste."
"The pilot is a similar system to MK's former red and blue collection system from the 1990s."
Milton Keynes is one of the top recyclers in the UK and was one of the first places in the country to introduce kerbside recycling in 1992. It was the first to build its own in-borough recycling plant.
Last year, Milton Keynes Council set an ambitious plan to become the first carbon negative city by 2050 with an end goal to become the greenest city.
Councillor Emily Darlington, Cabinet Member for the Public Realm said, "This pilot will give residents what they have been asking for and will help us see what works and what doesn't. We will understand more about what residents need to make recycling and disposing of their household waste easier."
"We haven't consulted on this issue since 2005. It's important we understand the current picture to make an informed decision before our contracts are due for renewal in 2023."