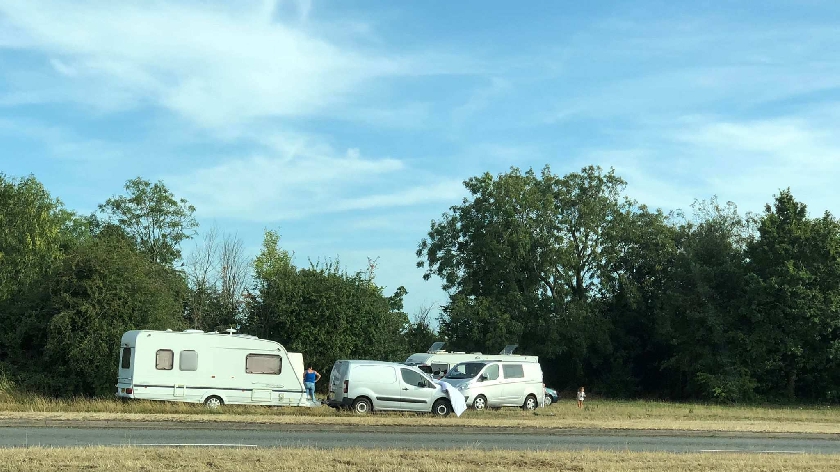 Milton Keynes Council have withdrawn plans to create two new travellers sites in Milton Keynes following resident opposition.
The two new proposed sites were located in Newton Leys and near the Bottle Dump Roundabout in Milton Keynes.
But councillors tonight have agreed to scrap the plans and expand the existing sites at Willen and Calverton instead.
Councillors at the meeting have told MKFM that there was a major backlash from the local community, including at the meeting itself where a number of residents spoke against the plans, which led to the change in direction.
A new set of proposals were therefore put to councillors, excluding the new sites, which were then passed.
Cllr Alex Walker, leader of the Conservative Group on Milton Keynes Council, said: "i'm pleased Labour have listened to the concerns of residents and Councillors and have reversed the decision to build sites at Newton Leys and Bottledump roundabout."
"Trying to cover up their failings to prepare and react to the unauthorised encampments - which caused residents a summer of misery last year - by blaming the lack of sites was desperate and misleading. We hope the cabinet will now get on with considering a range of injunctions, preparing protections for green spaces and properly engaging with stakeholders."
Council officials have said that most of the 203 unauthorised encampments in our area during 2018 involved the same eight groups who had been moved on from a different site in Milton Keynes by the landowner.
In the original proposals, council officials said that: "The Council has duties in respect of all residents of the borough to ensure that their rights as citizens are protected. The Council respects the needs of all groups and takes all decisions in line with article 8 of the Human Rights Act and further, in consideration of the Equality Duty placed on public bodies by the Equality Act 2010."