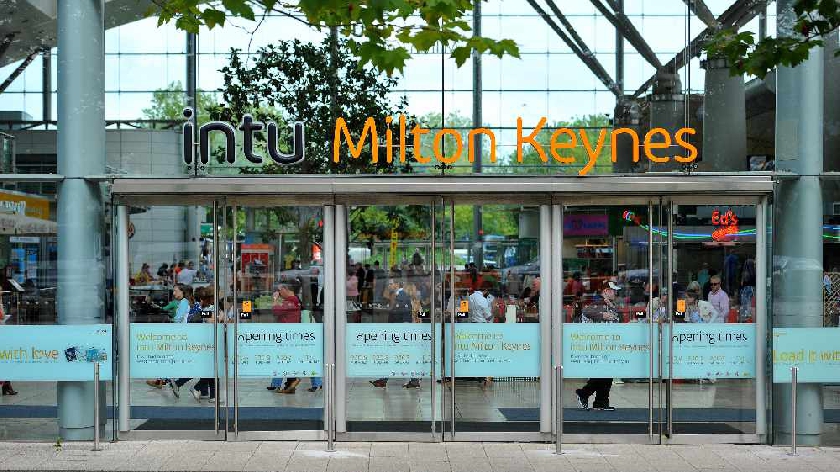 Intu Milton Keynes have confirmed they will be closing from tomorrow as Milton Keynes prepares to enter Tier 4 coronavirus restrictions.
Shelley Peppard, general manager at intu Milton Keynes said: "Following the latest government announcement that Milton Keynes will be placed into Tier 4, intu Milton Keynes will be closed from Sunday 20 December until further notice, including the multi-storey car park."
"A full list of essential retailers that will remain open, such as banks, will be posted on our website and on our social media channels once this information is made available to us."
"We ask people not to visit the city centre unless absolutely necessary and if doing so, please wear a face covering, wash your hands and maintain social distancing. We will continue our thorough cleaning regime throughout the entire centre during this period."
Tier 4 will be the strictest set of coronavirus measures in England and comes just hours after Milton Keynes entered Tier 3 restrictions earlier this morning.
The new rules mean that all non-essential retail in Milton Keynes must close at the end of today, as well as gyms and hairdressers across the city.
People in our area will be told to 'stay at home' under the rules except under limited exceptions - for example if you can't work from home, for education, childcare or exercise.
In addition, people in Milton Keynes will not be allowed 'Christmas bubbles' with other households thanks to the Tier 4 rules.
People should not stay overnight away from your home or go abroad on holiday.
And people outside Tier 4 areas are being advised not to enter an area inside the new restrictions.
The rules mean that only one person from a a household can meet with another person from a different household outside, but exemptions for support and childcare bubbles continue.
Mr Johnson has said the new variant of the virus is behind the changes which "could increase the R by 0.4 or more", although there is still considerable uncertainty.
These are the Tier 4 rules in full:
Stay at home - this will be put into law so fines will apply if you do not have a relevant excuse
Exemptions include people needing to travel for education, childcare and exercise
Unlimited exercise allowed outdoors
Do not enter Tier 4 areas from other areas and do not leave Tier 4
Tier 4 residents must not stay overnight away from home
Work from home if you can
Gyms closed
Non-essential retail closed
Indoor leisure closed
Indoor entertainment closed
Personal care sector closed
Communal worship can take place
One person can meet just one other person from another household outside - exemptions for support and childcare bubbles
Do not travel abroad apart from if needed for work