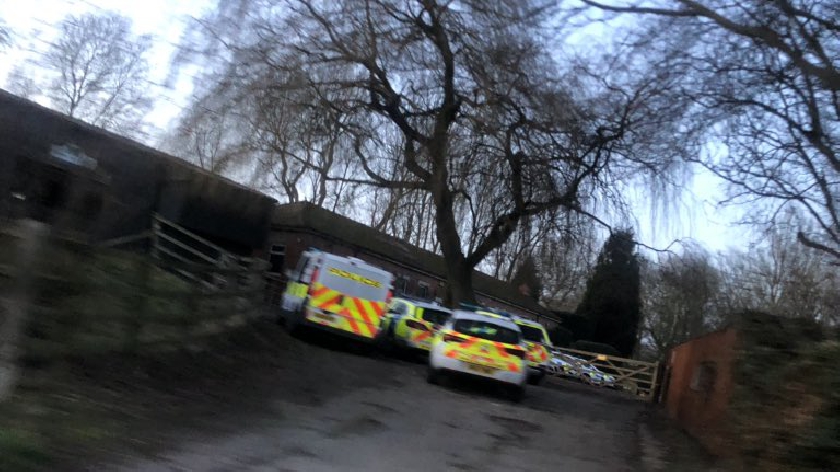 Image: Chris Read
A large Police presence was seen earlier this evening on Weston Road between Olney and Weston Underwood close to Milton Keynes, with a helicopter circling above.
Photographs from the scene showed a large number of Police units are at the location.
It has also been reported that Police dogs were searching fields close to the road.
The team from NPAS Benson, the Police helicopter which usually covers the Milton Keynes area, told MKFM that their helicopter was not the one circling overhead.
The first reports of the helicopter and Police units came through at just after 5pm this evening.
All Police activity in the area is now believed to have ceased.
MKFM has contacted Thames Valley Police for further information and will update this page when we know more.
Were you at the scene? Message us on Facebook or email news@mkfm.com.