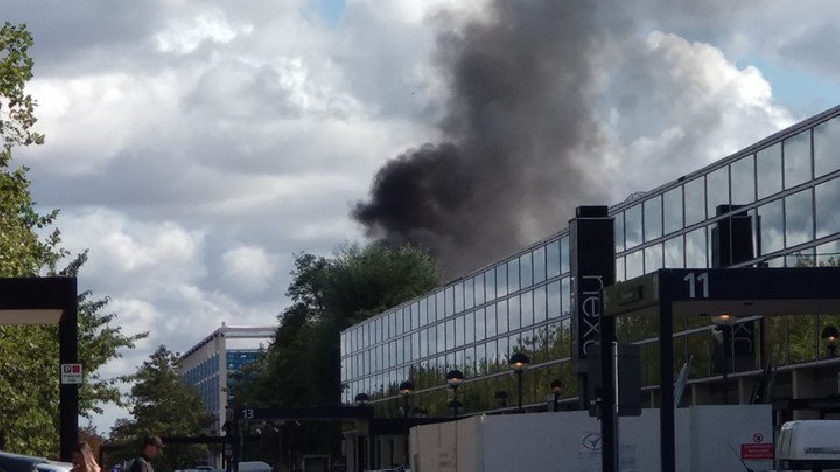 Image: Mandy Scripps on Facebook
A car fire at The Centre MK Multi Storey Car Park this morning required Bucks Fire and Rescue to attend.
In a statement, Bucks Fire and Rescue said: "Crews are currently dealing with a car fire on the third floor of the new multi-storey car park near John Lewis in Central Milton Keynes."
Emergency services were called to the scene at 10.48am this morning.
One fire appliance and crew from Broughton, one from Newport Pagnell, one from Aylesbury, which was in Milton Keynes, and an officer attended.
A main jet, breathing apparatus and dry riser were used as crews tackled the blaze.