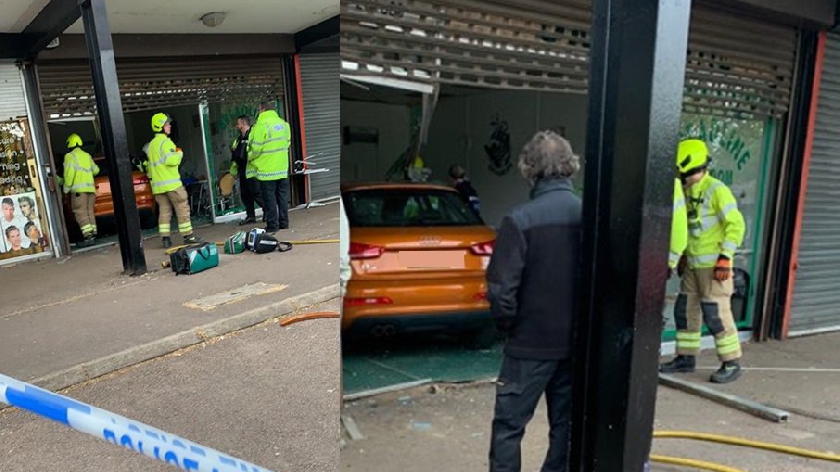 Emergency services attended the scene of a vehicle which had driven into a shop front in Milton Keynes this evening.
It has happened at the Breadline store on Dodkin in Beanhill, and photos appear to show an orange car which has made its way through the glass store front.
The Fire Service and Ambulance Service attended and the area surrounding the shop has been sealed off by Police.
At present it is unclear whether there are any injuries or why the car was driven into the store front.
Images from witnesses show that the entire store front has been damaged by the car which remains inside the building.
MKFM has contacted Thames Valley Police and Bucks Fire and Rescue and we will update this article when we get more information.
Were you an eye-witness? Email news@mkfm.com or message us via Facebook.