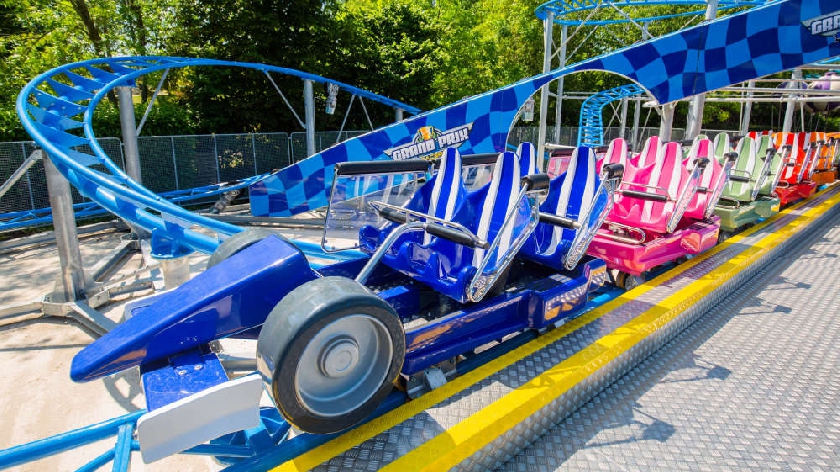 Young thrill seekers with a need for speed are being invited to ride a new race car themed roller coaster at Gulliver's Land in Milton Keynes.
Perfect for racing fans and anyone who wants a roller coaster ride with non-stop thrills, Gully's Grand Prix Racers is available to ride for adults and children taller than 100cm.
Children taller than 120cm can ride alone, while those between 100cm and 120cm can ride with an adult.
Sue Conway, resort manager at Gulliver's Land, said: "We're excited to unveil Gully's Grand Prix Racers for little thrill seekers racing to Gulliver's Land.
"It's a thrilling ride and we know our guests are going to love it. ­­­Whether you're a little Lewis Hamilton fan or simply someone who loves going fast, this is a roller coaster you won't forget in a hurry.
"As we head into the summer season, we are constantly investing in new attractions and experiences to give families in Milton Keynes and beyond a day filled with magical memories."
For more information about Gulliver's Land and to purchase advance tickets, click here.