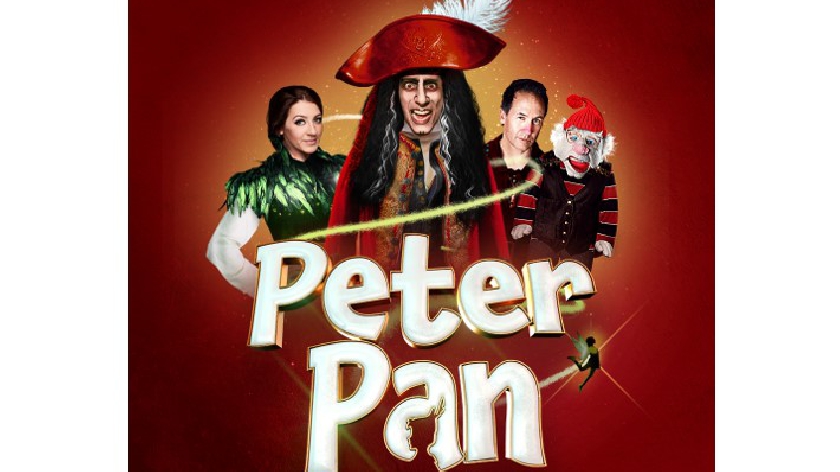 A brand new pantomime will be coming to The Chrysalis Theatre in Milton Keynes later on this year.
This marks the latest festive production in the works for Milton Keynes, with news that Diversity will be starring in Jack and The Beanstalk at Milton Keynes Theatre after being rescheduled due to COVID-19.
Peter Pan will be shown at The Chrysalis Theatre, located within the Camphill Community in Willen Park, in December and January.
The show stars comedy ventriloquist, Steve Hewlett, who will be playing the role of Mr. Smee, along with his right-hand man (literally) Arthur Lager who will perform as Grandpa Smee. Steve shot to fame on Britain's Got Talent, and has since appeared in pantomimes across the UK, as well as his own sell-out ventriloquism show.
Alongside Steve, is celebrity quizzer and West End actor, CJ de Mooi. CJ is one of the most recognisable quizzers in the UK, having made up part of the original team of Eggheads on the BBC2 quiz show. He's also remembered for his ascorbic comments to Anne Robinson on Weakest Link. More recently, CJ has been performing in the West End and is currently producing a new television sitcom.
Lucy Rose Rollason plays the title role, and is also the show's choreographer. Lucy is an up and coming pantomime star, and is alumni of the British Pantomime Academy (BPA). The BPA was founded to support and nurture students in the craftsmanship of pantomime, and has partnered with 1702 Productions to bring this production to the stage.
Steven Gordon-Wilson, Creative Director at 1702, said: "This production is the culmination of months of planning and production during lockdown. Like so many others, we are determined to bring live theatre back with a bang…and a little bit of pixie dust! Milton Keynes is a big town, and there's room for a new pantomime on the block – we're really looking forward to bringing this show to my home town."
Peter Pan will be at The Chrysalis Theatre from 4th December 2021 until 2nd January 2022. Find out more here.