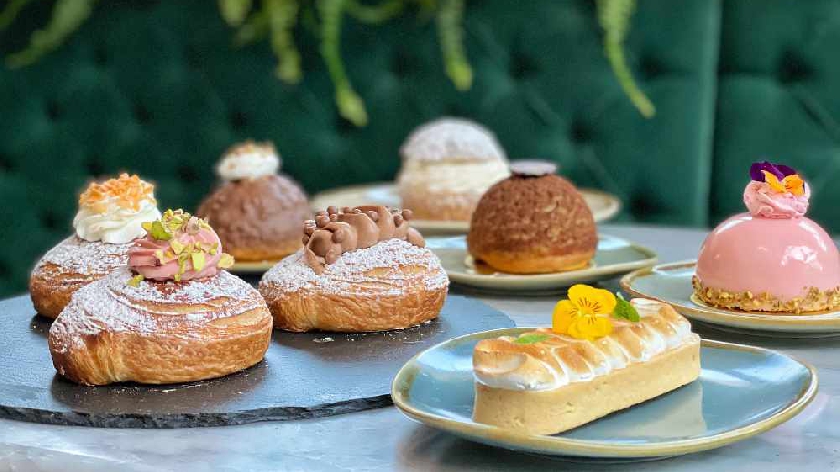 Photo: French Affaire
A brand new homemade, premium cake and pastry shop has opened in a picturesque Stony Stratford courtyard.
L'Atelier is a new venture launched by French Affaire, a popular French-inspired restaurant and creperie located within Odell's Yard.
The independent restaurant, which usually draws in crowds for bubbly brunches, has adapted during the pandemic to offer delivery, takeaway, and tasting menus.
And now the owners are taking things a step further by launching L'Atelier by French Affaire serving a variety of cakes, pastries, savoury treats, and hot drinks.
A spokesperson said: "In addition to a wide variety of in-house homemade cakes, we'll be offering freshly cooked filled puff pastries and waffles on a stick! Yes, lolly waffles will be available with a variety of chocolate sauces and toppings. All to take away for you to enjoy at home or even to offer as a gift."
It will open at 1 Odell's Yard, just opposite the French Affaire restaurant, at 11am today (18/3).
L'Atelier by French Affaire will offer takeaway only until the next stages of the Government's easing of lockdown restrictions.
Dining outside is expected to resume from 12th April, and dining inside is expected to resume from 17th May.