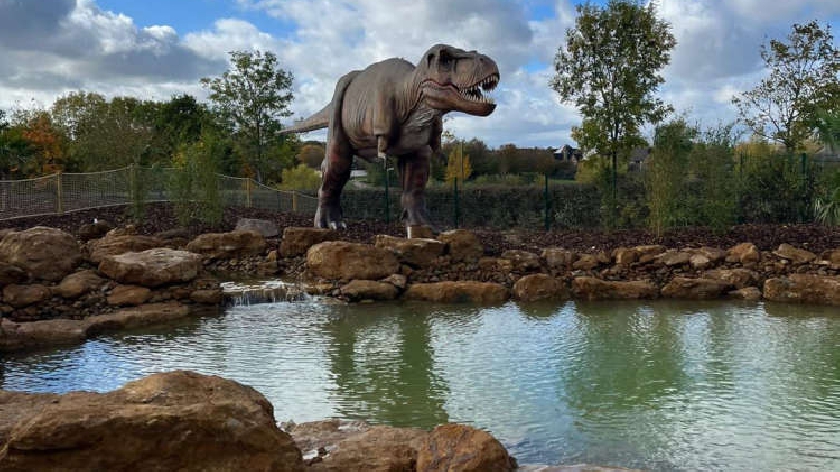 Photo credit: MKFM
A brand new Jurassic-themed adventure golf course has opened at Furzton Lake, Milton Keynes.
A brand new 'land of the dinosaurs' themed golf course, which features life-sized animatronic dinosaurs, has opened at Furzton Lake.
The new adventure golf course includes 18 holes and is suitable for all ages.
Plans for the golf course were announced back in 2020, during the pandemic, and work has been taking place at the popular lake since then.
As part of the works, a popular piece of public art, 'Triple Star Head' was carefully taken down and stored, it has now been re-sited adjacent to the new facilities for visitors to continue to enjoy.
The site at Furzton Lake is also home to brand new 'instagrammable' restaurant Italian Sul Lago. The restaurant, which opened a few weeks ago, offers views of the lake and specialises in Italian cuisine.
You can find out more about the dinosaur golf, or book here.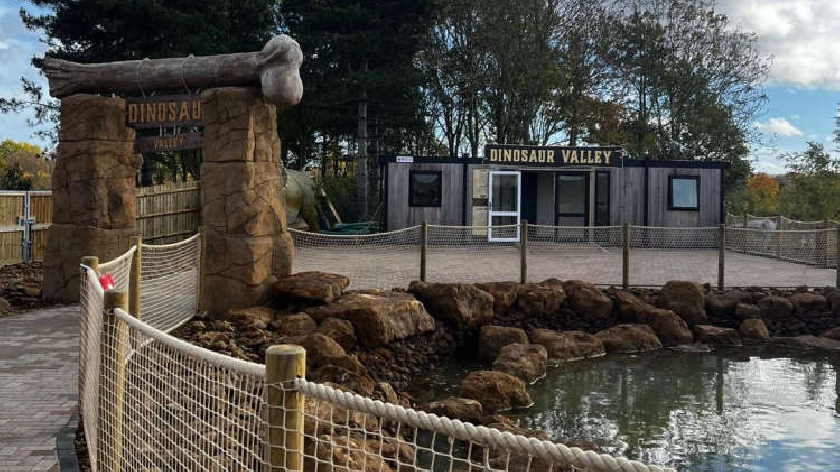 Photo credit: MKFM