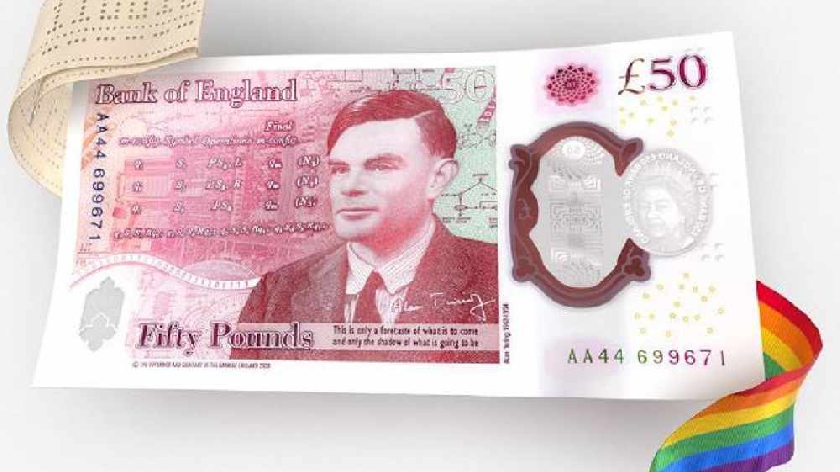 The brand new £50 note will feature local history, as it is dedicated to the achievements of Bletchley Park's codebreaker Alan Turing.
Alan Turing worked at the top-secret local site of Bletchley Park during World War II and helped Allied efforts to read German Naval messages enciphered with the Enigma machine.
His work, which also led to the development of early computers, is said to have shortened the war and saved thousands of lives.
The Bank of England unveiled the new design today (25/3) which features an image of the scientist, mathematical formulae that laid the groundwork of modern computer science, and technical drawings for the machines used to decipher the Enigma code.
Turing's £50 note will go into circulation on 23rd June, the day he was born in 1912.
It will be the last of the bank's notes to switch from paper to polymer.
The Bank of England's Governor, Andrew Bailey, said: "There's something of the character of a nation in its money, and we are right to consider and celebrate the people on our banknotes, so I'm delighted that our new £50 features one of Britain's most important scientists, Alan Turing.
"Turing is best known for his codebreaking work at Bletchley Park, which helped end the Second World War.
"However in addition he was a leading mathematician, developmental biologist, and a pioneer in the field of computer science. He was also gay, and was treated appallingly as a result."
Alan Turing was convicted of "gross indecency" in 1952 after having a relationship with a man.
He was later sentenced to 12 months of hormone "therapy" but the conviction also meant he could never again work for GCHQ, aka Bletchley Park.
An inquest attributed his 1954 death to suicide. And in 2019, the Queen granted him a royal pardon.
Andrew Bailey added: "By placing him on our new polymer £50 banknote, we are celebrating his achievements, and the values he symbolises".