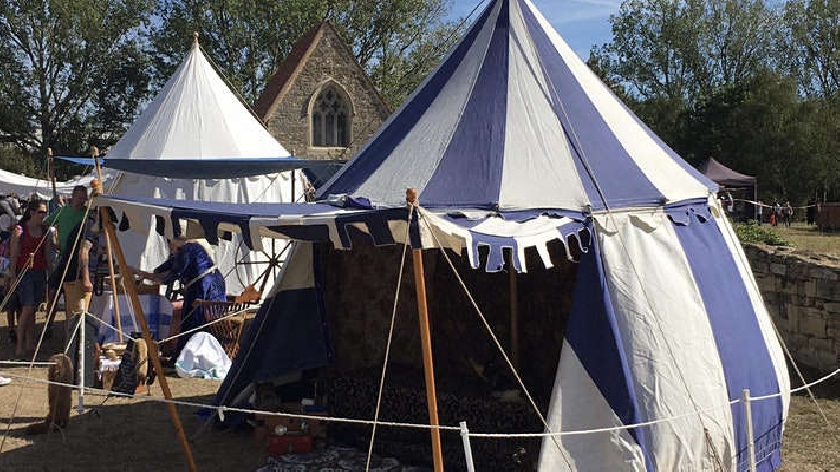 The historic site will host a Medieval themed open day later next month (12/09).
Describing the event in more detail, a spokesperson said: "Come and join our medieval open day!
"There will be performances on the medieval play wagon (you can join in!), a medieval encampment, tours of our fourteenth-century pilgrim chapel, pilgrim trail walks, medieval combat, music dancing, food, and much more!
"We will be performing our newly-commissioned traditional Medieval Mystery Play on a pageant wagon, based on the pilgrim stories of Bradwell Abbey. The Play will last around an hour and will be followed by a family-friendly pilgrim tour.
"Come and hear about the pilgrim stories of Bradwell Abbey, the monks who lived there, and join the new Bradwell Abbey Pilgrims as they carve out new tales and trails post- lockdown!"
"Oh, and don't forget to drop by to see our colleagues, Community Landscape Archaeology Survey Project, and their display of Roman goodies!"
This event will be replacing the traditional Medieval Fayre at the site, which organisers hope will be back in time for next year.
The event is strictly ticketed, but will also be live-streamed with some digital elements for those at home to interact with and enjoy. If you wish to watch digitally there is no need to book, but viewers will need to contact director@mkcdc.org.uk for the link.
For more information on the exciting upcoming event, please click here.