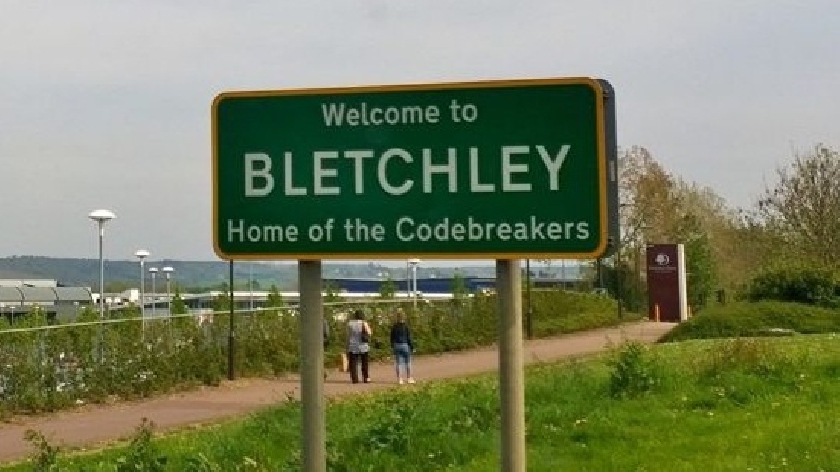 There is a "bright future" for Bletchley as the town will receive £23 million Government investment as part of the New Towns Deal.
Rishi Sunak has today (3/3) revealed as part of his 2021 budget that Bletchley will be amongst the towns selected to receive major investment.
There will be a focus on regenerating Queensway, creating improved redway links to the town centre, and introducing a new 'Tech Park' based at Milton Keynes College to provide better learning and development opportunities.
Other potential projects include improvements at Bletchley Park to maintain its attraction to visitors and the full rollout of fibre connectivity.
The bid was put together by a Town Fund Board made up of many prominent local figures including MP Iain Stewart and chaired by John Cove, from MK Dons.
Iain Stewart, MP for Milton Keynes South, spoke to MKFM about the news adding that there is a "bright future" for Bletchley.
He said: "I am delighted that the Chancellor has today confirmed that almost £23m of funding will be coming to Bletchley for a whole range of projects and I think it is excellent news for the town and will help it make the most of the upcoming rail investment and other projects."
Bletchley is at the centre of the planned East-West Rail scheme that will provide the town with direct rail links to Oxford and Cambridge.
The funding will see Bletchley have an improved railway station, with a new town centre-facing entrance being created to open up Queensway to new visitors and opportunities.
Speaking about the railway, Iain Stewart MP continued: "You can already see the civil engineering work for the rail line is well underway. Not just the replacement of the flyover at Bletchley Station, but if you go along the line of the old trackbed you will see very significant civil engineering work taking place in preparation of the tracks and signals coming in the months and years to come."
As part of the proposals, Milton Keynes Council has already successfully secured a grant of £1m to be invested in projects that will be progressed by April 2021.
The money is being invested in new redway links to improve the connectivity between the Lakes Estate, Bletchley Town Centre and Newton Leys to the Blue Lagoon Nature Reserve. A further £200,000 will support the initial improvement works to the former Bletchley Fire Station with demolition starting on site this month.
John Cove, Chair of the Towns Deal Board, said: "This is exciting news for Bletchley and represents the next step to fully develop the Groundbreaking Bletchley and Fenny Stratford project.
"Work has already begun on developing the many ideas within the plan and we will ensure that local residents and businesses will be kept involved. In the meantime, can I thank everyone who has contributed to this project thus far and is looking to continue their hard work in this next phase."