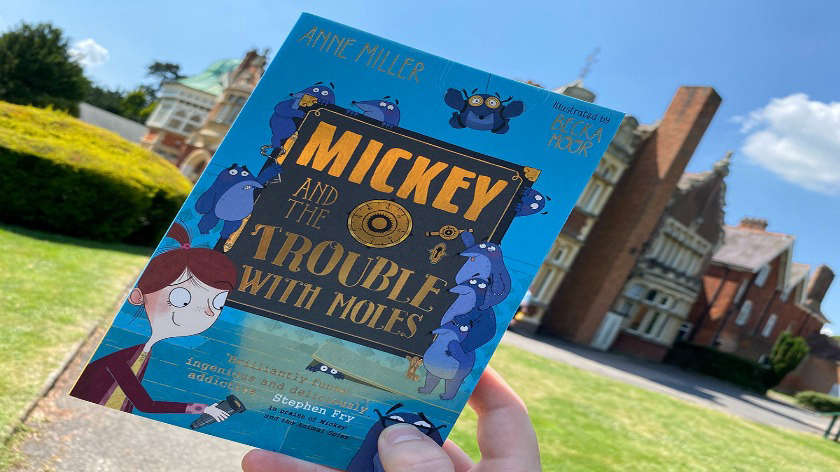 Bletchley Park has teamed up with QI writer and children's author Anne Miller to offer children the chance to take part in a code-cracking adventure!
Anne Miller is an author and 'QI Elf' – a writer for the BBC programme QI. The Trouble with Moles is the second in the Animal Spies series which sees Mickey returning to the top-secret animal spy ring COBRA, to help them crack another mystery. Both books are available from the Bletchley Park shop.
Those attending will have the chance to listen to a reading from a section of her latest book Mickey and the Trouble with Moles where budding spy Mickey has to figure out what a band of rogue moles who have broken into the bank are up to and solve the case of her missing friend Rupert the rat!
There will also be a range of activities to take part in, such as learning mirror writing, spiral codes and a special animal alphabet.
The codebreaking session will be followed by a short Q&A, where you will be able to put any you may have questions to Anne Miller.
This event is being hosted in collaboration with Oxford University Press and is aimed at families with children aged 7 to 11. The event will last approximately 1 hour.
For more information and to book your place at the event, please click here.