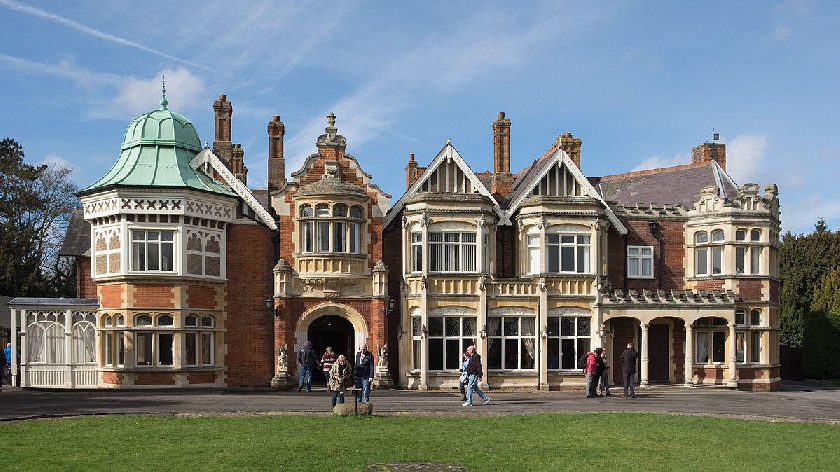 Bletchley Park will reopen to visitors on Wednesday 2 December, when the second national lockdown in England comes to an end.
Milton Keynes will be in Tier 2 which allows for museums to reopen, and Bletchley Park has full safety measures in place throughout the site for both visitors and team members.
Visitors this December will get to explore the fascinating wartime buildings, take in the vintage festive 1940s decorations, and enjoy a delicious new winter menu of seasonal hot and cold delights. Budding codebreakers can pick up a Top Secret Mission Pack (£1) from Admissions and try to crack the codes hidden around the once secret World War Two site.
Rebecca Foy, Director of Public Engagement at Bletchley Park said: "We're delighted to be reopening safely to visitors once again. We've been overwhelmed with the response to our Christmas Grotto which has sold out again this year, and shows how safe people feel in coming to visit us. We have everything in place for a socially distanced and very enjoyable festive day out. Now is the perfect time to explore Bletchley Park without the crowds and enjoy immersing yourself in our incredible stories."
Still looking for a present for that special someone? Beautiful, unique gifts and stocking fillers for all ages are available in the Bletchley Park shop – from gin to chocolates, puzzle books to spy kits. Gift tickets and Gift Friends memberships are also available.
Local residents can enjoy 50% off admission price. Under 12s go free. All tickets as an Annual Season Pass provide unlimited free returns within a year. Pre-booking essential.
Head to the Bletchley Park website for the latest information and to book your ticket now. Availability throughout December.