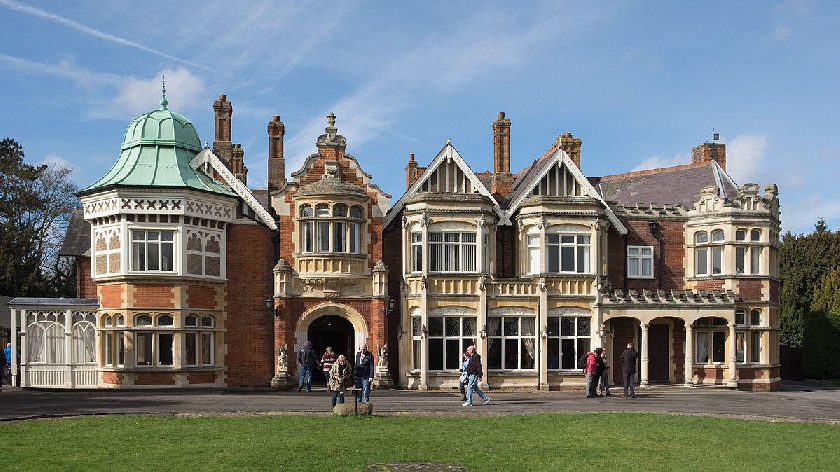 The production company behind 2014's The Imitation Game is set to adapt historical author Kate Quinn's novel 'The Rose Code' into a TV series.
Black Bear Pictures have acquired the rights to the novel from New York Times best selling author Kate Quinn and are currently scripting it into a TV series.
The book's plot focuses on the stories of three different women at the Bletchley Park estate during the Second World War.
An official description reads: "As England prepares to fight the Nazis, three very different women answer the call to mysterious country estate Bletchley Park, where the best minds in Britain train to break German military codes. Vivacious debutante Osla is the girl who has everything—beauty, wealth, and the dashing Prince Philip of Greece sending her roses—but she burns to prove herself as more than a society girl, and puts her fluent German to use as a translator of decoded enemy secrets."
"Imperious self-made Mab, a product of east-end London poverty, works the legendary codebreaking machines as she conceals old wounds and looks for a socially advantageous husband.
"Both Osla and Mab are quick to see the potential in local village spinster Beth, whose shyness conceals a brilliant facility with puzzles, and soon Beth spreads her wings as one of the Park's few female cryptanalysts. But war, loss, and the impossible pressure of secrecy will tear the three apart."
Black Bear Picture's Head of TV, Ben Stillman, explained what could be expected from the upcoming series as he said: "We were lucky enough to be a part of and witness to the incredible impact The Imitation Game had on audiences.
We are excited to bring people back into the world of Bletchley Park, told through the fresh perspective of The Rose Code. Kate Quinn has written a timely and timeless novel that is both a war epic and a character-driven story of female friendships and romances.
"This story is The Imitation Game meets The Crown and we are excited to bring this thrilling historical tale to the screen."
It is expected that much of the filming is to take place within Bletchley Park, though it is currently unknown when production will officially begin.