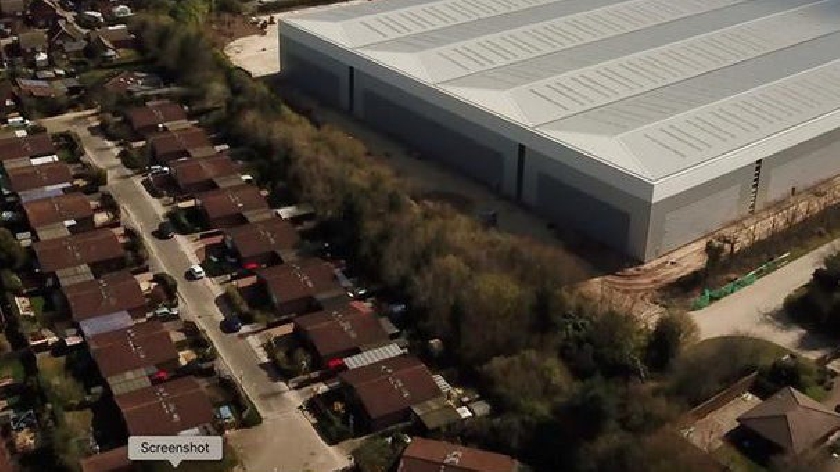 The debate surrounding how planning permission was approved for a giant warehouse in Blakelands continues. 
This follows the release of a much-anticipated preliminary report by an independent consultant, Marc Dorfman, who was hired by the council to look into the matter.
The Council's Audit Committee met on Tuesday (1/12) to discuss the preliminary findings of the independent external investigation into the 1 Yeomans Drive planning decision.
In the meeting, it was discussed that Cllr Andrew Geary (Cons, Newport Pagnell North & Hanslope) chaired the development control committee (DCC) that narrowly approved the 18-metre-high replacement warehouse.
During the debate on May 11, 2017, Cllr Geary, who is now the city's mayor, says he "reluctantly moved a motion to agree the officer recommendation which was to approve the scheme as had been the custom on the DCC for several years and remains the case today.
"Whilst that motion can be, and indeed was amended to add further condition it is convention that once a motion is on the table that motion is voted on before any further motions are moved."
Cllr Geary said that is the way that DCC has "always conducted its business and still does". If the first motion was defeated, another motion would then have been considered, but it wasn't.
Marc Dorfman also said in his preliminary report that he questioned Cllr Geary's interventions and that he was a "little surprised the scheme was so vehemently supported by the chair who perhaps should have just let the vote roll out."
But Cllr Geary said: "I have to say yes, I was a fairly strong chair and I lead fairly strongly. I don't believe that I led this meeting any more strongly or any differently to how I'd led the others."
The Mayor has since spoken to MKFM and has "admitted" that he "made a mistake", adding "I'm just sorry this was such a major one".
During Tuesday's meeting, Mr Dorfman concluded the committee had all the information it needed and was not misled.
But he added that he did not have the expertise to double-check evidence provided by council experts in sunlight, lighting, and sound.
On issues of a change of planning officer, the loss of 14 conditions on a decision notice, and emails being deleted he concluded that this was "extraordinary cock up and significant incompetence."
But he said the committee could have refused the "finely balanced" application.
But Cllr John Bint (Cons, Broughton) said that there was an "accumulation of very odd things happening" and collectively "this amounts to DCC being misled seriously in multiple aspects.
The committee was left to decide what to do next.
Conservative members echoed a residents' called for a line to be drawn under Dorfman and a new external auditor brought in.
But Labour and Lib Dem members defeated the Tory motion by six votes to three. They backed a move to get an expert to carry out a review of the review.
Mr Dorfman said police were waiting for his full report as a part of their investigations.
Conservative leader Cllr Alex Walker (Stantonbury) slammed the decision and said the council has tied itself to a report that has been pulled apart.
But council leader Cllr Pete Marland (Lab, Wolverton) said he thought the committee was correct to ask Mr Dorfman to finish.
But he added Mr Dorfman has concluded that "at very best some of the processes and actions of some officers was grossly incompetent," meaning there are serious questions still to answer.
Below is a summary of the decision that was made by the committee, requesting the council to:
Express disappointment over the time taken and delays in producing the full independent external review
Apologise to residents for the delay and further upset caused
Note that Mr Dorfman's preliminary findings and the Council's internal audit both found the decision made by Development Control Committee was sound
Recognise the ongoing concerns of local residents and the need for further assurances that all matters have been properly investigated
Appoint an external reviewer to examine the internal audit and Mr Dorfman's preliminary findings
Require the findings of both the new examination and Mr Dorfman's full report to be published for Audit Committee on 27 January 2021
The Leader of the Council will make a statement to Cabinet on 15 December.
Original content by David Tooley - Local Democracy Reporter
Additional reporting by MKFM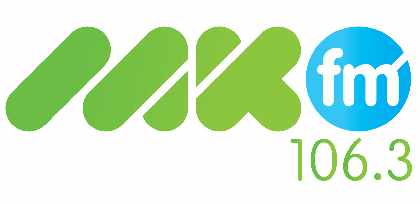 © MKFM News 2020