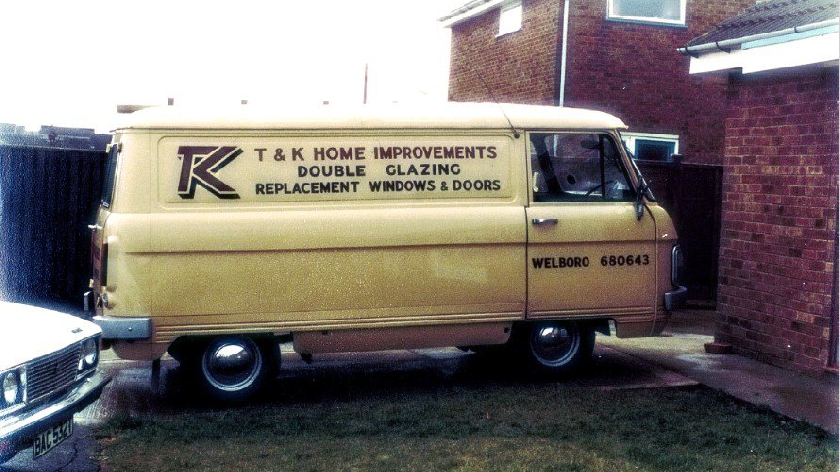 The original T&K van
T&K Home Improvements will soon celebrate its 42nd anniversary and says that "taking everything personally" is one of the secrets to their success. 
The Wellingborough-based business started in a garage in 1979, where Kevin Johnson and his then business associate, Tony Foster, began making double glazed units to go into aluminium frames that they then sold and installed.
Their supplier later went out of business, which resulted in the pair using the initiative by turning to manufacture their own windows. Fast forward some months, and many sales later, the pair moved out of the garage and into a small industrial unit.
Time went by and after expanding, moving, and building factories for T&K, the growing team, led by Kevin, noticed a real demand for their products which meant that in 1985 Emplas - a window and door manufacturer - was born.
In the late '90s, T&K won the first award of many at the annual Glassex Awards, and by 2000, over 100 people were employed, and turnover reached £7.3 million.
Now, Kevin's son, Ryan Johnson, is the Managing Director and the Group of Companies turns over £50 Million a year.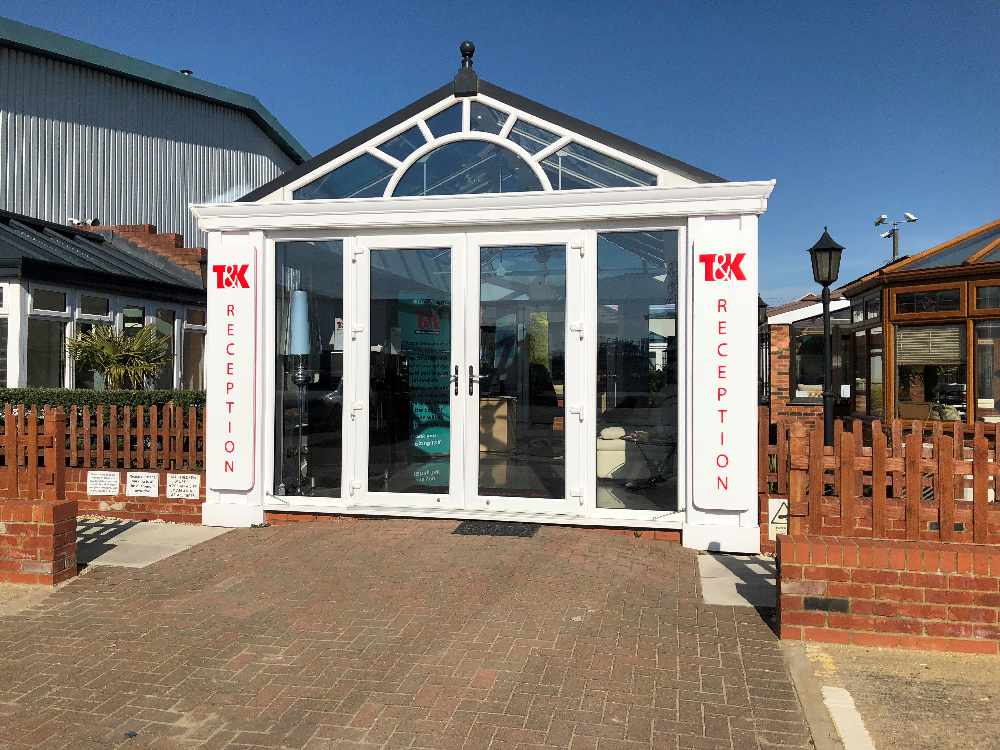 T&K Home Improvements remains a family-run business with their customers at the heart of what they do which is providing windows, doors, conservatories, orangeries, verandas, garden rooms, and more to people in Northampton, Milton Keynes, and surrounding areas.
The company has, from the very beginning, stuck to its values of "taking everything personally" by ensuring that each job is completed using exceptional quality products whilst the customer receives devoted customer service every step of the way by a fully employed installation team.
T&K Home Improvements also pride themselves in offering a premium aftercare service, meaning that once the installation is complete, the team will remain on hand to ensure the products continue working as they should for years to come.
This hands-on approach, partnered with the true passion for ensuring "every customer counts", has meant that T&K has received a plethora of accreditations and awards over the years.
The dozens of awards include Retail Business of the Year at Wellingborough's Chamber of Commerce Business Awards in 2019, and various titles, year after year at the annual Glazing Awards.
T&K also has the prestigious Which? accreditation, meaning the company has been voted as the top Trusted Trader and has the honoured position of a Certificate of Distinction for 2 years in a row.
With over 60,000 satisfied installations having been carried out so far, and getting everything right during this process, from the manufacturing to the aftercare, T&K is now a proud member of the Made in Great Britain accreditation, meaning you can really trust the supply chain, from start to finish.
And although traditional customer-focused values are at the heart of the business, the leading home improvement company is now at the forefront of industry developments.
T&K is pushing on with technology by introducing triple glazing, acoustic glazing, enhanced security doors, garden rooms, and Solar controlled glass and tiled replacement roofs to their customers.
This means that customers are now able to significantly reduce their heating bills, noise disruption and create a new liveable "all year round" extension to their home. The technology is so advanced that the solar controlled roof glass not only keeps the heat out in the summer, it keeps the heat in in the winter – plus it has a Self-cleaning element which means it's incredibly low maintenance to keep looking fresh, so you can let the light flood in and still use the room 365 days a year.
Adrian Timbers, Sales and Marketing Manager from T&K Home Improvements, said: "Our latest developments and investment in our own glass technology means that customers can keep their homes warmer and more secure for years to come, old double and single glazing can't keep up with the new technologies that now reach A+17 ratings on our windows and doors – meaning you will save £100's on energy bills for years to come."
T&K Home Improvements offers replacement windows, doors, conservatories and much more. All of their home improvement products can be viewed in the Wellingborough showroom.
To find out more, and get a free quote, visit T&K Home Improvements' website.
© MKFM News 2020