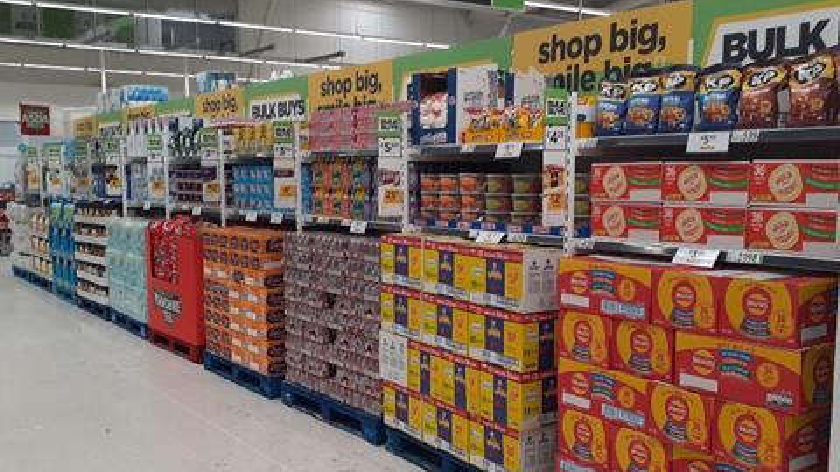 Image: Asda
The bulk-buying trial is being extended to 10 stores across the UK, including Milton Keynes.
Asda launched its trial that offers a 'cash and carry' style experience to regular shoppers, which it calls Deal Depot, a few years ago in Bristol.
The trial has proved successful and now the Bletchley store has been chosen as one of 10 to receive the feature.
The Deal Depot is a 'Costco-style' way of bulk shopping, but with no membership required.
Bulk purchases, multipacks, and unique wines will all be covered by the Deal Depot, 1.75 litres of gin for £59.99, 11p per wash on dishwasher tablets or four litres of ice cream for £2.50 are among the deals available.
Customers will see an aisle dedicated to bulk buying in the Bletchley store in part of a one-year trial that will be expanded if it proves successful.
In response to the supermarket's move, James Bielby, Chief Executive, told Wholesale News: "The wholesale market is constantly evolving with new entrants all the time. It's a real vote of confidence in the vibrancy of the sector that the supermarkets are trying to break into it.
"As other supermarkets have found though, selling in wholesale quantities to both retailers and their customers is a complex business, and long-established wholesalers are well positioned to compete with anyone in an open market."