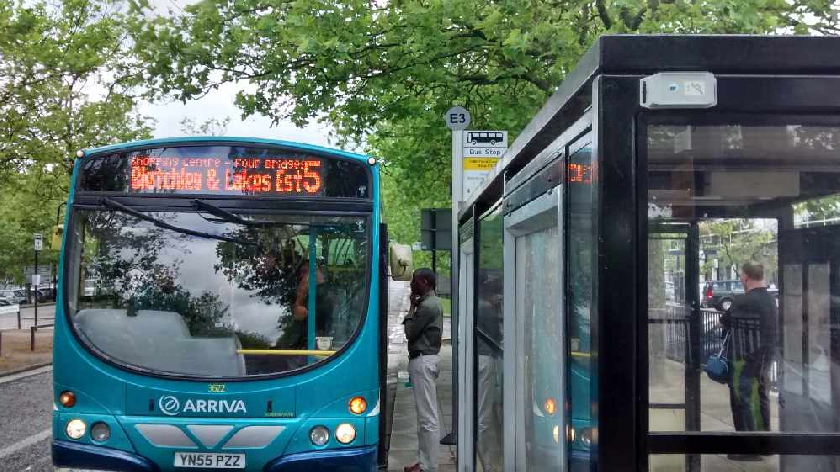 Arriva Milton Keynes are reminding passengers that face coverings on buses are mandatory from tomorrow.
The government has said anyone using public transport must wear a face covering from 15th June, unless they are exempt from having to do so.
Exemptions are in place for children under the age of 11, people with breathing difficulties and those with health conditions or a disability that might make it difficult to wear a face covering.
A face covering can be very simple, like a scarf or bandana that ties behind the head to give a snug fit. It just needs to cover your mouth and nose.
You should put your face covering on before boarding the bus and wash your hands or use hand sanitiser before putting it on.
Your face covering should be worn throughout the duration of your journey, including when disembarking the bus.
If you need a drink or to take medication while travelling, you should do so quickly and be mindful of others.
To keep everyone safe, you should store a used face covering in a plastic bag and take it home or dispose of it safely.
Arriva have said that as their drivers sit behind screens, they do not need to wear a face covering while they are in their cab.
Journey assistance cards are available for all customers that are exempt.
If you feel you would benefit by carrying one with you on board, you can download them on the Arriva website here.