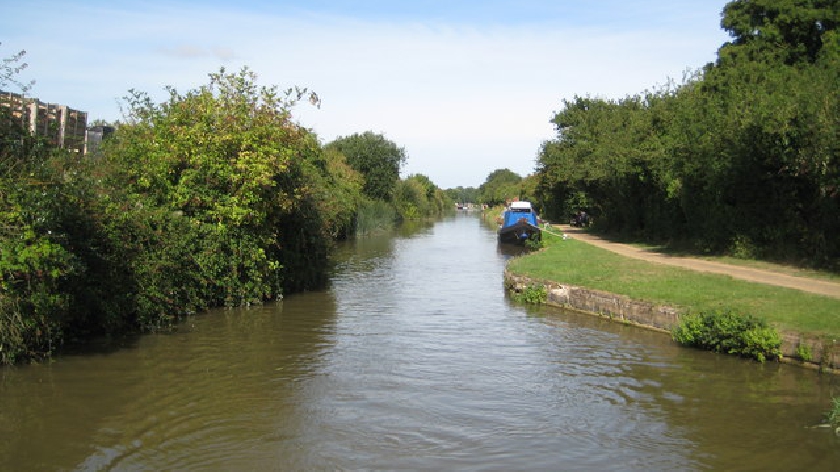 A nationwide appeal has been launched to preserve wildlife and nature that surrounds canals in urban areas like Milton Keynes.
During the pandemic, when walking became everyone's favourite activity, many people up and down the UK re-discovered their love for nature and wildlife that they could access from their doorstep.
There are 8.8 million people who live within 1km of canals, dotted up and down the country. The Grand Union Canal in Milton Keynes is a popular walking spot for locals as it stretches through some of the city's most popular parks, including Campbell Park and Stanton Low.
And the Canal and River Trust, which cares for over 2,000 miles of canals, is asking for people's help to study what nature and wildlife are like surrounding our local canal as part of the #ActNowForCanals campaign.
Paul Wilkinson, who is a senior ecologist for the charity, said: "Canals are uniquely placed to be the much needed 'back garden' for millions of people, and by completing the survey we are asking them to take notice of the flowers, the insects, birds or the mammals and help record where nature is thriving.
"With the UK on a staycation this summer, enjoy a walk, picnic or boat trip by the canal and take part in the survey whilst you are there. We have a unique opportunity to create canals that are cared for and where nature and wildlife is looked after.
"A legacy of Britain's industrial past, today's canals are arteries of green and blue in our towns and cities, but we've further work to do in making them cleaner and greener, attracting herons, kingfishers, bats, and even otters into urban areas. We want to know where scores are low so there is a real opportunity to work with the community to bring nature back where people need it the most."
Through the survey, the trust will collect valuable conservation data and will be able to work with communities to identify towns and cities where, together, help can be given to revive nature and wildlife and improve the wellbeing of residents.
This campaign has been launched just six months after two swans were covered in oil following an oil spill in the canal near Great Linford.
At the time, there was an outcry as the Canal and River Trust left the oil to disperse saying it would have "minimal impact" on wildlife.
They said in a statement: "Unfortunately, a relatively small amount of oil can go a long way as it can spread a thin film across the water. Our colleague had with him pollution booms and oil absorbent pads but given the thin spread of oil over a long stretch of canal, these would be ineffective.
"Other options for 'cleaning up' oil in the canal involve adding chemicals which can harm the fish. So, on reflection and with the assurance of the Environment Agency, whilst the oil looks alarming, it will disperse with minimal further impact on wildlife.
READ MORE: Oil spill in Milton Keynes canal will be left alone to disperse despite harming two swans