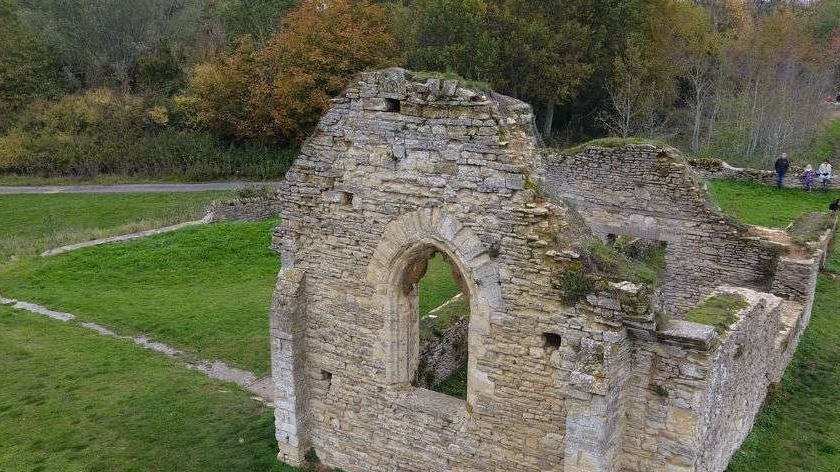 Image: The Parks Trust
An appeal has been launched after somebody was caught driving dangerously around a grade II-listed site in Milton Keynes.
The Parks Trust is a the self-financing charity that looks after more than 6,000 acres of parkland across Milton Keynes.
Today (19/5), the charity has launched an appeal for witnesses following an incident that took place on one of its grade II-listed sites, St Peters Church in Stanton Low Park.
The Grade II listed remains of St Peters Church and remnants of a walled graveyard has parts dating back to the 12th century, St Peters Church was built to serve the parishioners of Stantonbury Village and was still in service until the end of the 19th/early 20th century.
On Sunday, a member of the public saw somebody driving dangerously around the site of special interest, and now the situation has been passed over to the police.
A spokesperson for The Parks Trust said: "We have been made aware of an incident that took place on Sunday 15 May at around 5.45pm at the ruins of St Peter's Church, a grade II-listed site in Stanton Low Park.
"A member of the public witnessed someone driving dangerously around the ruins and approached one of our Enforcement Officers. This has been reported to the police and we would like to appeal to find the witness as she did not leave her details.
"If anyone else witnessed the incident, please do message us directly and we can pass any further information on to the police."
If you do have any information, please contact The Parks Trust on 01908 233600 and ask to speak with one of the enforcement team.