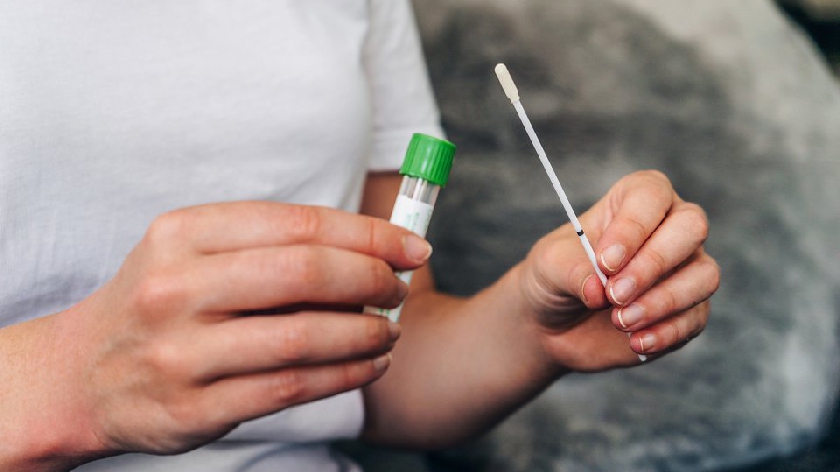 All residents in Milton Keynes are now being encouraged to collect free rapid COVID-19 tests that can be carried out at home.
Milton Keynes Council is running the service, and providing the tests, to help break the chain of virus transmission as around one in three people could have COVID-19 without knowing it.
Therefore the local authority is encouraging regular testing in a bid to decrease infection rates, something that is already dropping day by day.
Milton Keynes Central Library is currently home to rapid asymptomatic key worker testing for all individuals that cannot work from home during the pandemic.
And from today (22/3) it will also be the collection point for free rapid tests, also known as lateral flow tests, for all local residents.
Individuals can collect up to 14 free swab tests which can then be completed at home, and dipped in a solution, with results coming through in as little as thirty minutes.
Milton Keynes Council says that there is no need to book, register, or even show ID to pick up the tests. You can simply attend the Milton Keynes Central Library during opening hours to collect them
A spokesperson for Milton Keynes Council added: "The council is making the whole process as contact-free as possible; just turn up and ask a member of staff for the tests. Staff will be positioned at the main entrance during opening hours to take requests."
There is also free car parking at the front of the building for people briefly stopping to collect or take a test.
The test centre is open Monday, Wednesday and Friday from 9.30am to 4.30pm, and on Tuesday and Thursday from 9.30am to 7pm.
READ MORE: All key workers that cannot work from home will be offered rapid asymptomatic COVID-19 tests in Milton Keynes