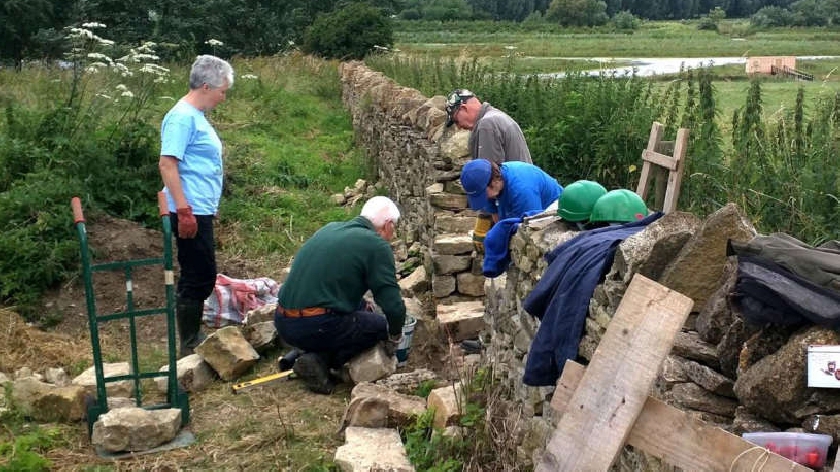 Image: The Parks Trust
The workshop will be taking place at Great Linford Manor Park.
The activity is being supported by the National Lottery Heritage Fund as part of The Parks Trust restoration works for Great Linford Manor Park.
Workshops will be taking place Saturday 21st August and Wednesday 29th September, 9am-12pm or 1-4pm.
Trained volunteers and staff will be guiding the workshops and teaching people how to select and shape stones.
Participants will then have time to put their skills to practice by building a stretch of wall in Great Linford Manor Park.
The Parks Trust said: "Building with dry stone is one of the earliest skills developed by man, and it was used for building shelters, burial mounds, fortifications and animal enclosures. Dry stone walling is very durable because there is no mortar used that could crack and fail; the wall is held together merely by the weight of the stone and the skill of the builder.
"By the 1960s drystone wall building was dying-out as a fulltime occupation. To protect this heritage craft and to teach the next generation of builders, we've set up this skills-sharing initative!"
You can find out more here.