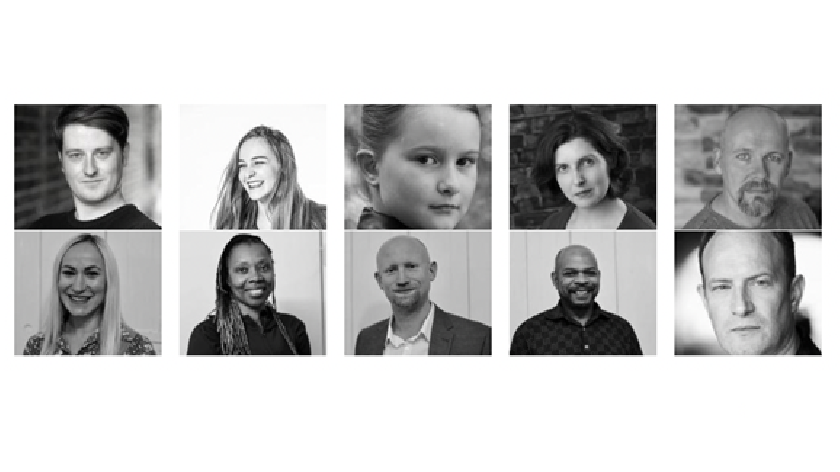 The epic storytelling of Les Mis meets the intensity of War of the Worlds with all the fun of Rocky Horror, as A World Divided comes to Milton Keynes Theatre from 17th April.
The full casting of the World Premiere of A World Divided opening at Milton Keynes Theatre on 17th April has been announced.
The cast, all local to Buckinghamshire includes: Andrew Hooper (Argon), Elizabeth Kinrade (Sarabande), Enya Corrigan ( Amelia,) Erika Sanderson (Narrator),Erland Iversen (Skab/Elder Col Gunther), Laetitia Grover ( Emma/Matrice) Livvy Clark ( Elder Gertrude), Mat Soulsby (Arkle),Paul Briggs ( Fleshy Keshy Man) Peter Corrigan (Hera/Elder Herbert).
The ensemble includes Alexandra Kelly, Ana Diego, Charlie Simms, Chelsea King, D'Arcy Crassweller Bull, Felix Russell, Gabrielle Ansah, Haydn Connall, Helen Maltby, Isla Shuttlewood, Kara Hadkiss, Libby Barley, Phoebe Mapley, Rebecca Reyland, Sarah Mapley, Sienna Adams And Tony Carr
The band features Aimee Amos (Fire/violin), Chad Thomas Carrey (Cogs/Piano), Chloe Sharp (Electra/Synth), Dale Luke- Parker (Stixx/Drummer), Dan Webley (The Crow/Guitar), James O'Malley (Smog/Bass), Janet Mason ( Water/Violin), Jez Gibbons (The Hammer/Percussion), Kieran Hughes (The Celt/Bouzouki), and Nicole Collarbone (Earth/Cello).
A World Divided is Produced by Skyboat Productions and will be directed by Larry Stubbings with Musical Direction from Christopher Edwards. Costume Design is by Lisa Kinrade and Ana Averson is Movement Director.
Inspired to write A World Divided by his love of concept albums such as War of The Worlds from his childhood, music producer Christopher Edwards says;
"Today we announce a fabulous cast who will join us at the start of the show's journey with us in our home county of Buckinghamshire. My dream to combine my world of music with the production of the show has seen the coming together of a hugely talented company including some fresh, exciting upcoming musicians alongside some amazing West End performers. Make sure you book to join us, it will be one hell of a ride!"
In a post-apocalyptic world divided by separate tribes, one young hero must embark on a perilous journey to stop war from once again destroying what is left of humanity
Book your tickets for A World Divided to take you on an epic edge-of-your-seat journey at ATGTICKETS.COM/MiltonKeynes