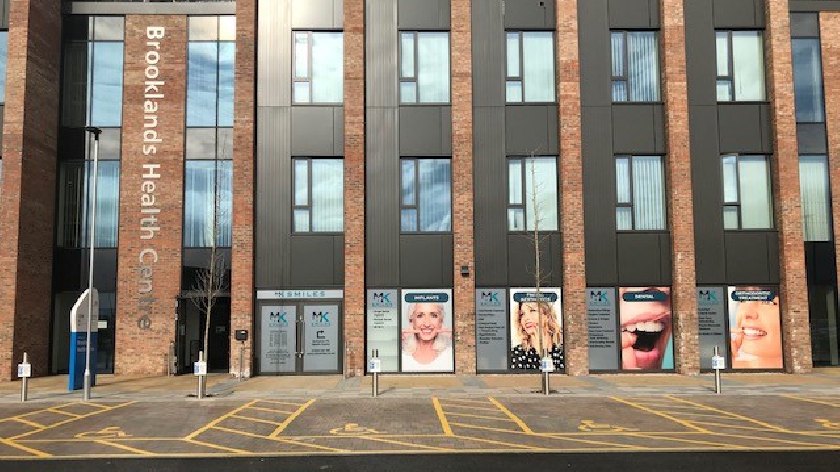 It has been just over a month for the opening of MK Smiles and it been a very busy start for Dr Uma Madhav and her dental team at the Brooklands Health Centre.
The Practice specialises in providing full service Dentistry. Their services include: Periodontal Care & Cleaning, Cosmetic Dentistry, Dental Implants, facial aesthetics and orthodontic for adults and children. Dr Uma Madhav and team, strive to provide reliable, cost-effective and exceptional dental services to patients, by utilising the latest technology and techniques. Her aim is to offer the patients a serene treatment environment fitted with modern amenities, ensuring every minute their patients spend in the practice is a pleasant one.
The finishing touches were put in place to complete the project. This included picturesque ceiling to floor scenery placed in each of the rooms to not only create a relaxing environment for any patients but to provide privacy to the patient during their visit from the outside world.
The LED TVs have been mounted on the ceilings so patient can watch day time TV or listen to music whilst having treatment or their routine check ups.
The private dental practice has taken off and been very popular and it seems that patients love the online booking system to book all their appointments at ease.
Dr Uma Madhav says, "The people of Brooklands are happy to attend a private dental practice due to the level of service offered, reliability and affordable fees that MK Smiles offers
"They have commented on the fact that they can book last minute appointments on their way back from work due to this real time booking system and have managed to get appointments on the same day or next.
"They have also appreciated the time the dentists have spent with them at each appointment and appreciated the one to one attention given."
Mrs A Williams says, "I didn't feel rushed or overwhelmed but confident and in control of the situation"
Due to the many hundreds of patients walking through Brooklands Health Centre, MK Smiles have been inundated with patients booking their check up and treatments in these last four weeks. In a period of one month, the dental team has grown from two dentists to six who now work Monday to Saturday to provide up to date, good quality, affordable dental service to all the children and their families in the nearby area.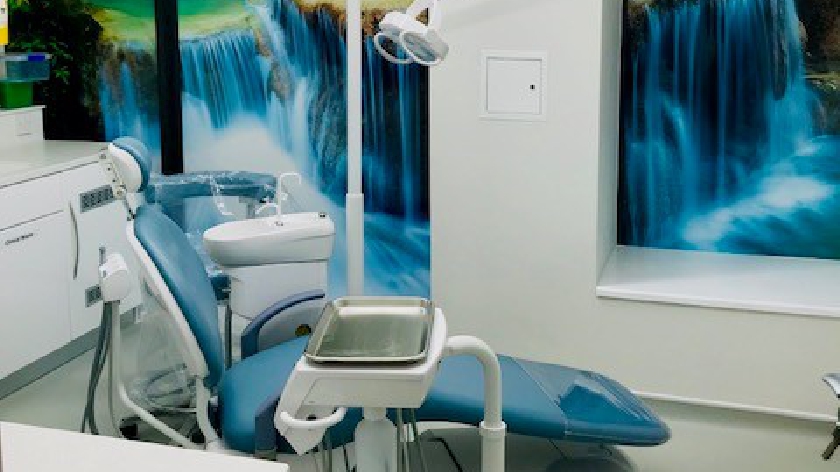 Oana Panzaru practice manager says, "Parents have been impressed with the private dental check up and advice given to their children for free and have thus registered the whole family to the practice taking advantage of the opening offers at MK Smiles"
There has been a great interest in oral health maintenance and it seems the people of Brooklands place an importance on their dental health and have been interested in dental hygiene. Thus, Dr Uma Madhav has brought a hygienist and therapist onto the team to not only provide gum care to the patients of Milton Keynes but also treat children for dental extractions and fillings. People are invested in their teeth and oral health and they see the importance of a healthy dentition and want to minimise any issues in the future.
Miss L S says, "The scale and polish was actually very comfortable and the dentist did a thorough job. I love the feeling of my teeth after I have had them cleaned. My teeth and gums feel so much healthier"
Dr Uma Madhav is proud to expand her dental team which now include:
Dr Mr Haidar Al-Ali – An approachable dentist who is used to treating anxious patients and taking his time giving all the attention patients need. He is experienced in dental extractions, but he also provides facial aesthetics to patients who may be interested in anti-wrinkle treatment.
Dr Victor Gehani – An experienced and well-respected dentist who places Dental Implants and restores them where there may be a missing tooth or gap. He believes in trying to restore the dentition and provide a stable balanced bite in order to gain function and a good aesthetic outcome.
Dr Kishan Chaval – Has a particular interest in teeth straightening and short term orthodontics. He is able to provide a variety of teeth straightening systems to cosmetic treatments to achieve smile makeovers. Whether you are an adult or child, Kishan will be able to talk you through all your options and hopefully achieve a fantastic outcome.
Dr Lomas Patel – A calming dentist who enjoys making nervous adults and children at ease. He enjoys aesthetic dentistry and takes pride in his work especially cosmetic makeovers and restoring implants.
Dr Komal Bhabra – A friendly dentist who is great with nervous and anxious patients. Her special interests are in endodontic treatment ( root canal treatment) which is treating teeth that may become infected. She is great with all patients especially with children.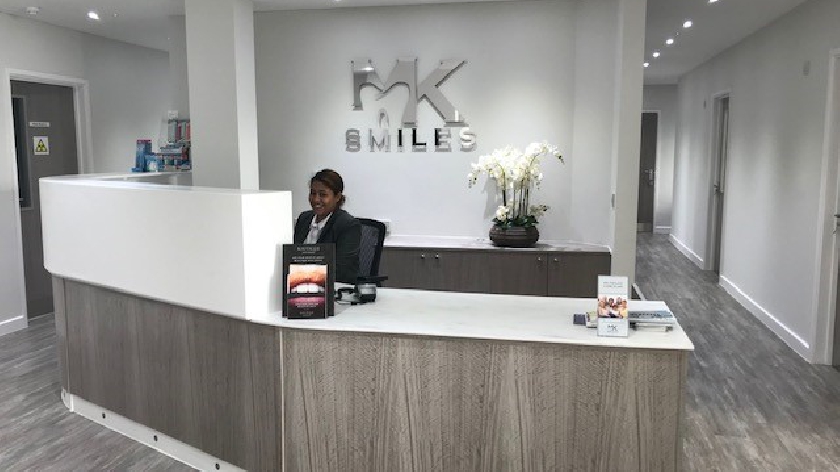 MK Smiles has plans to offer sedation in the future as well invest in the facial aesthetics sector by introducing more skin related treatments. Patients can come into the spa-like dental practice, where they are able to take care of their teeth but also their facial and skin needs.
Whether it's a simple tweak or a full smile transformation, their team is more than capable of achieving each patients' needs, goals and desires. Each patient will leave their appointment knowing that their individual needs and concerns have been met with sound and proven medical and dental advice.
Book Online at www.mksmiles.co.uk or call on 01908348100 to take advantage of MK Smiles Opening offers.
50% off Dental Check-up now £22.50.
50% off Dental hygiene treatment with the Dental Hygienist, Mrs Hafsa Rehman.
50% off Professional Home whitening .
Free Orthodontic and Facial Aesthetic Consultation.