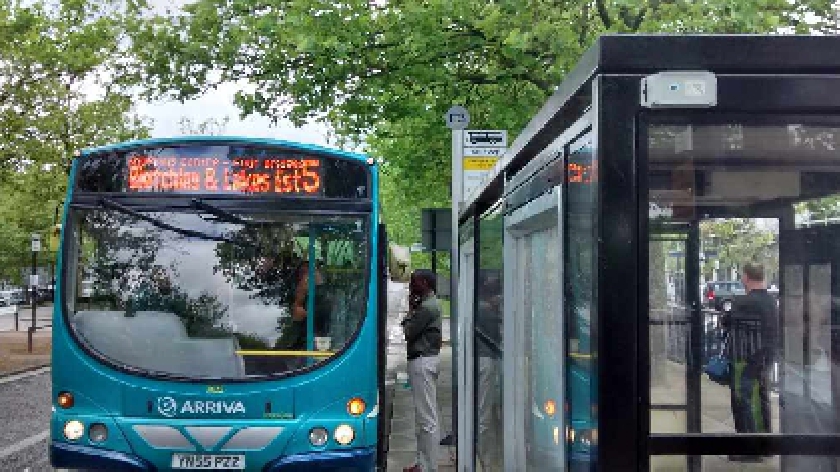 Stock photo
A number of bus services in Milton Keynes will be cut next month and replaced by Demand Responsive Transport services instead.
At the end of next month, a number of bus services around the city will be cut and replaced with Demand Responsive Transport (DRT) services.
From Wednesday 31st March, the 17, 18, 23, 24, 25, 30, 31, 37 and 80 services will no longer operate, and from Thursday 1st April, the 9 and 301 services will also stop operating.
All these services will now be replaced by a DRT called MK Connect, a minibus style services that will pick you up for a local bus stop within minutes and drop you a short walk from your destination.
While the exact details of the routes are yet to be released, it looks to be a replacement for the current services that will be cut and can be easily booked on a phone.
MK Connect will run from 6 am to 11 pm Monday to Saturday and 9 am to 6 pm on Sunday and cost £3.50 during peak hours (7am-9am and 4.30pm-6.30pm)
Concessions cards will still be accepted as they usually would be on a bus.
MK Connect will also aim to be fully accessible to any customers with disabilities, including wheelchair ramps.
There will also be a number of route changes from Thursday 1st April to 11/12, 21 and 33/33a services and to the 1, 2, 3, 4/14, 5, 6, 7, 8, 9, 300, 301, F70/F77 and X60 services from Friday 2nd April.
Full details of all the changes and information about MK Connect can be found on Milton Keynes Council's website.