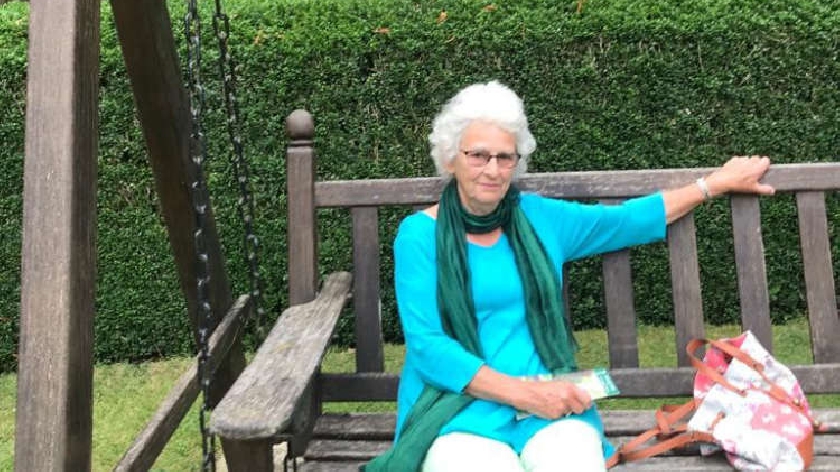 Patricia Kettle, from Surrey, will be celebrating her 80th birthday by skydiving at the iFly indoor skydiving centre, on Friday 12th November 2021.
She will be skydiving at the iFly in Milton Keynes.
Patricia is supporting Mission Aviation Fellowship [MAF], the world's largest humanitarian airline.
With gift aid, she has already raised just over £3,000, three times her £1,000 target.
During the Covid pandemic, MAF has partnered with health officials in more than 14 low-income countries to help fight coronavirus in some of the most isolated communities.
Patricia, also known as Patsy,is a former teacher and a retired Priest.
Patsy and her sister were presented with the skydive ticket as a family gift on her 80th birthday in May – an experience which her nephew Luke hoped would match up to the 'Top Gear' driving experience she enjoyed three years ago, where Patsy took the wheels of a Ferrari and Lamborghini.
Pasty, a known thrill seeker, has flown in a helicopter, a glider and always dreamed of travelling in Concord.
Specialising in 'last-mile delivery' of vaccines, MAF's light aircraft can ensure cold-chain conditions maintain the correct temperature for vaccines to arrive safely where
there is limited road access or electricity. It is this work which Patsy considers inspiring and essential; prompting her to turn her birthday skydive into her a personal fundraiser.
Patsy said, "MAF do such wonderful work, helping with medical needs, education supplies and now vaccines. These deliveries – including building materials and food to help support entire remote communities – are so practical, and I really admire that.
"I've been supporting MAF and praying every day for their pilots and staff around the world for as long as I can remember. I really hope this skydive will raise money to help MAF deliver more vaccines and lifesaving cargo to the hardest-to-reach communities."
Patsy is quietly excited about her diving experience, saying she has "always been envious of birds!" Her indoor skydive will last for approximately one minute – longer than the average freefall experienced by an outdoor skydiver.
She says, "I feel excited – and a little nervous! I really hope my body will be able to keep the right position so that I can really feel free to fly for MAF. If I manage it, my birthday ticket allows me a second go!"
She concludes: "I'm very touched by all of the support and so grateful to everyone who has got behind me and given so very generously. It has been such fun looking at my JustGiving page and seeing the donations going up. All of the money raised will help communities living in isolation – helping them receive some of the essentials they need to survive."