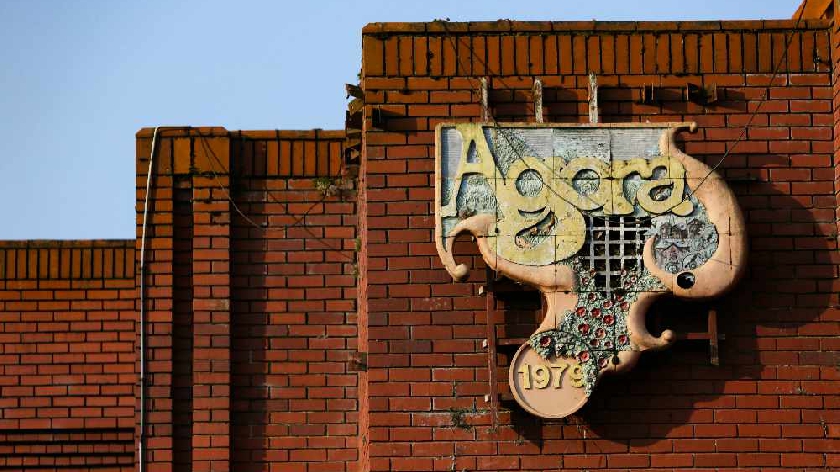 Without significant support from the council, the Agora regeneration scheme planned for Wolverton will not be commercially viable, a meeting heard.
So on Tuesday (23/3), the three Labour borough councillors for the town – including leader Pete Marland, cabinet member for resources Rob Middleton, and retiring big beast Norman Miles – spoke in favour of finding a solution.
Cllr Middleton officially signed off a decision to allocate £76,000 to cover the cost of advice to find the best option to put more council money into the project. It has been a political priority for many years.
A planning application to knock down and replace the time-battered Agora shopping centre is yet to be considered by the council's development control committee.
Calling it a "milestone decision", Cllr Middleton said the widely supported redevelopment of the centre of Wolverton is a long-standing commitment by the Labour administration.
"But it is not deliverable without support from the council," he said.
"It has been 25 years in the making. It is important that we find a way to make it viable."
Cllr Marland said as soon as the last brick was laid for the Agora Centre people started talking about taking it down.
Redevelopment plans show a restoration of the original street layout in the town and 115 new homes.
The council also has a £1.5 million scheme in the offing to sort out a lack of car parking spaces, the meeting heard.
Green party stalwart Alan Francis endorsed the proposals calling the abandoned Agora Centre a "blot on the landscape".
But he wants more social rent, rather than "affordable" housing in the redeveloped town centre.
Cllr Miles noted that the Agora issue was one when he started at the council 30 years ago and he welcomed the move.
Council officers will be looking into the viability of two possible options, both of which could see the council injecting a lot of money but possibly ending up with a financial surplus.
One would see the council make forward lease payments, taking rents from the development and have an option to buy the freehold.
The second option is for the council to purchase the completed development using borrowing.
It would have to pay for maintenance, management and letting costs but it would also take a rental income.
Once they have finished their assessments, the council officers will put options ruling cabinet in June before they go on to be considered by full council.
At that stage they will have assessed all the financial, legal and procurement implications as well as the budget requirement.
The idea is to fund it from the council's rainy day reserves, which the Labour administration has been defending against Conservative accusations that they have too much.