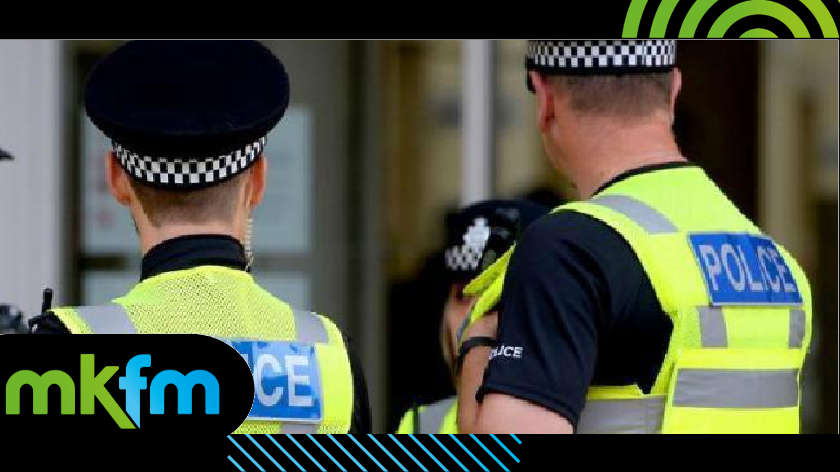 Thames Valley Police has charged 54 people during a national 'week of action' against county lines.
A week of action against County Lines took place from 27th February with Thames Valley Police focussing work on disrupting 'those who look to exploit communities'.
A number of warrants took place across Buckinghamshire, Berkshire and Oxfordshire.
As well as warrants, there were a number of activities that took place across the force that focused on safeguarding victims of these crimes, whilst also taking measures that look to prevent people becoming victims.
Thames Valley Police officers visited previous victims of cuckooing and worked with schools in order to warn and inform pupils and teachers of the dangers of drugs and drug supply, and how criminal groups can look to exploit children.
During the week of action Thames Valley Police arrested 102 people and charged 54.
Police say they also:
Safeguarded 37 people
Visited 78 addresses that have been taken over by a county line
Submitted 6 National Referral Mechanism referrals to date
Seized over 400 wraps of cocaine, heroin and crack cocaine
Seized at least 90 Cannabis plants
A number of weapons seized including a baseball bat, machetes and an array of hunting, flick, Rambo and kitchen knives meaning numerous weapons have been taken off of our streets.
Seized approximately £66,000 in cash
Seized approximately 160 mobile phones
Detective Inspector Simon Hannam of Thames Valley Police's Drugs Focus Taskforce said: "This week of action has been really positive and productive, in terms of making arrests, protecting vulnerable people and seizing drugs, weapons and cash associated with drug dealing.
"It has been good to work alongside partners including local authorities, schools and charities, and have been able to educate people as to the dangers of drugs exploitation.
"It has been an important week going forward as we have gathered really useful intelligence which will help us continue to tackle county lines drug dealing.
"We focus on combatting county lines every day, but this intensification week highlights to the public our commitment to fighting these offences.
"It should also serve as a message to offenders. We will not tolerate those who attempt to exploit our communities, and to bring to drugs into them.
"We know who you are, we will arrest you, stop your supply and seize your drugs and cash.
"It is important that the public helps us in our fight against serious organised crime by reporting drug dealing or anything else which is of concern to them. If you are worried that someone you know is being exploited by drug dealers, please report it. We can then take the necessary steps to safeguard them and identify those responsible."
James Simmonds-Read, National Programme Manager at The Children's Society's Prevention programme, which runs Look Closer, said: "Criminals prey on children, grooming them in person or online and using terrifying threats and violence to force them into crimes such as carrying drugs or exploiting them sexually.
"Worryingly, the cost of living crisis and financial pressures facing families can leave some children even more open to perpetrators offering them cash, food and gifts, even vapes and gaming credits. But it's just not material things - they also offer the promise of friendship and feelings of belonging.
"During this Awareness Week we want to dispel some assumptions people might make about victims; it's important to understand that any child in any community can be targeted and that children of all ages, including those entering adulthood genders are forced into sexual and criminal exploitation.
"We work with police through the Look Closer campaign so that when concerns are reported, children are identified as victims and offered support, alongside crucial efforts to bring the offenders exploiting them to justice.
"We urge everyone from commuters and transport staff to shoppers, dog walkers, online gamers and people working in public-facing roles, such as shop and hotel staff, to be vigilant for signs of exploitation in public places. By reporting things that don't feel right, either in your community or online, you may be helping a child to escape a situation of horrific abuse."
People should report any concerns to the police on 101. If on a train text British Transport Police on 61016. Dial 999 if there is an immediate risk to a child. Alternatively you can contact the NSPCC for advice on 0808 800 5000.