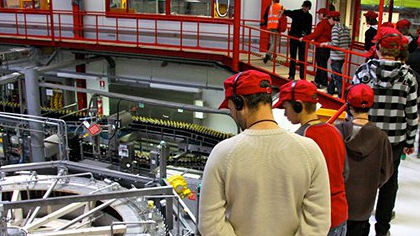 Nearly 300 jobs could be lost at Coca-Cola as it goes ahead with plans to close two sites.
In January, Coca-Cola suggested work carried out by those in MK and Northampton would be moved to other locations, with some new roles being created in its manufacturing and distribution networks.
Coca-Cola's European arm said that it had concluded a 55-day period of consultation with employees and had decided to move ahead with the proposals to close the manufacturing site in Milton Keynes and the distribution centre in Northampton.
Closures will take place next year and will affect 288 jobs.
A spokesperson for Coca-Cola European Partners reiterated that this was a business decision and not as a result of poor performance by the employees, "We want to stress that this is not a reflection on the performance or professionalism of our colleagues at these sites"
The spokesperson went on to say that the group is committed to supporting all those impacted throughout the process, by offering training and development opportunities.
"In addition, there will be redeployment opportunities within our business with the creation of 121 new roles across our manufacturing and distribution network."