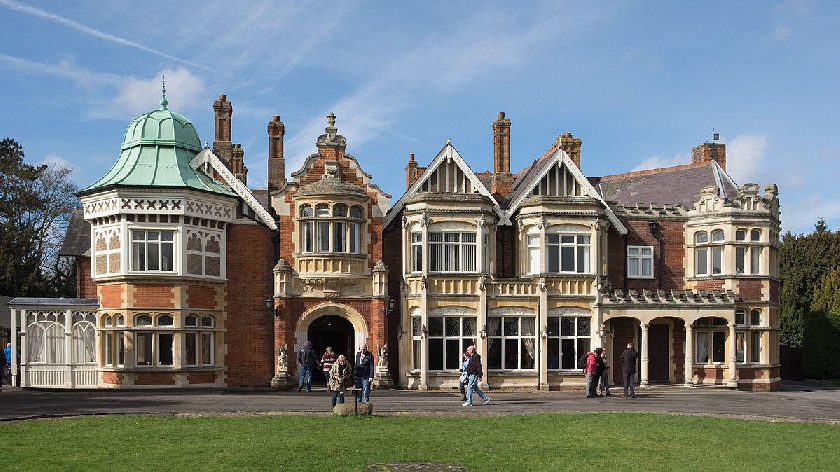 Council planners have refused permission for a new £28million Institute of Technology (IoT) at Bletchley Park.
The Milton Keynes College plan has already been granted listed building consent for changes at the historic Block D at the home of the code-breakers.
Code-breaking work at Bletchley Park is believed to have shortened the Second World War by years and saved millions of lives.
But last week it emerged that a vital legal agreement to provide parking spaces for 120 students has not been made.
The college has been told by planners that it needed to nail down a legal agreement to provide parking spaces.
Its proposal was to extend the deck at Bletchley Railway Station car park by 82 metres to provide the extra spaces.
A report published by the council says that due to the complex land ownership at the car park, which is across Sherwood Drive from Bletchley Park, the planners want an agreement signed and sealed.
While the planning application was working its way through the council's system, discussions have been held to try to resolve the snag. But a solution was not found before the council made their decision.
Planners fear that unless the car parking spaces are provided, it could lead to up to 120 cars overwhelming local roads.
They fear that it would "likely result in unacceptable pressures on the nearby highway network which would have unacceptable implications on both the amenity of nearby occupiers, in addition to the safety of highway users."
A spokesman for Milton Keynes College said they are confident that an agreement can be reached over the "one outstanding issue" for the institute to go ahead.
It is planned to equip 1,000 students aged over 18 each year with much needed technical and digital skills, including cyber security.
The institute is one of 12 across the country to be supported by £170 million of Government funding.
The spokesman said: "Milton Keynes College thanks the council for its thoughtful consideration of the plans for an Institute of Technology at Bletchley Park and is pleased that there is only one outstanding issue between us regarding car parking on the site.
"We will continue to work with officers and others to resolve this and remain fully confident that an agreement can be reached for the IoT to go ahead with all the benefits it will bring to the city and the wider region."
When pressed for what the solution might be, the college spokesman added: "Commercial sensitivities dictate that we cannot release any further details at this point but we are examining the council's response and are working closely with the local authority and others to resolve the issue before announcing our next step in the process."